Last weekend we took a quick trip up to Logan to go to the
Heritage Center again
. The slide and gourd launcher wasn't as impressive this time but the corn maze was fun.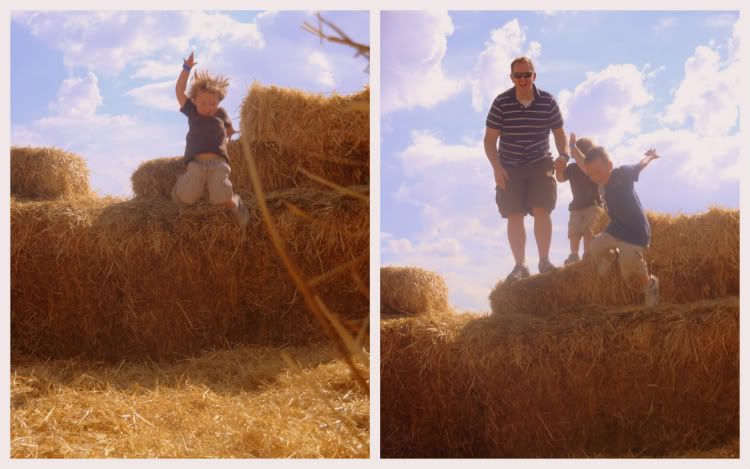 I was able to paint the entertainment console and I love how it turned out. It looks better in the basement than in my living room but these are the only pictures I have. It's a really dark gray/brown called Fired Earth.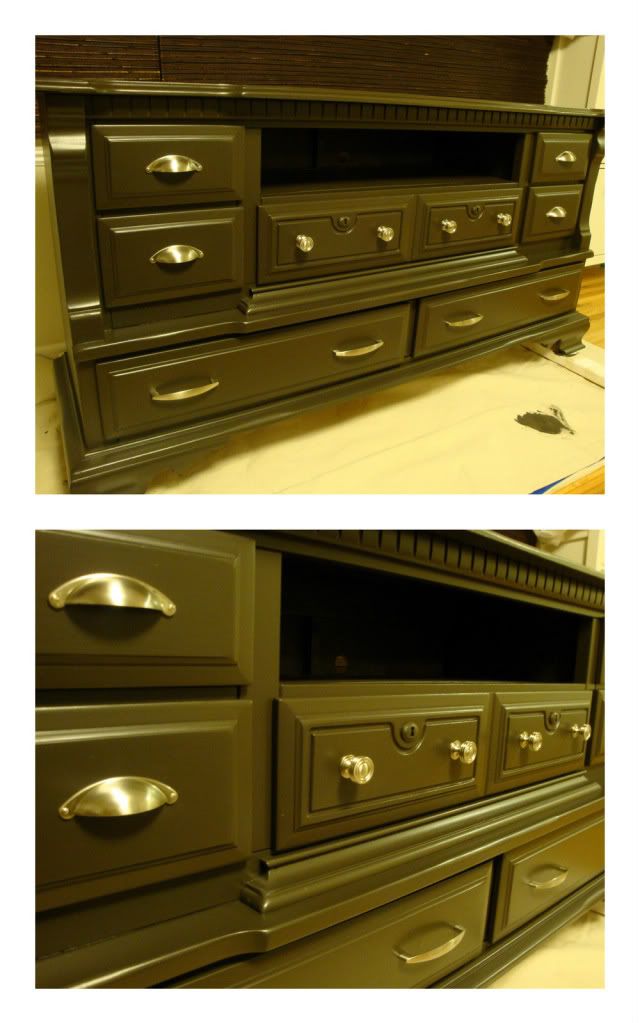 Lately Ashton has been sneaking into our bed while we're downstairs. When I look at this picture either Ashton looks huge or our queen size bed looks really small.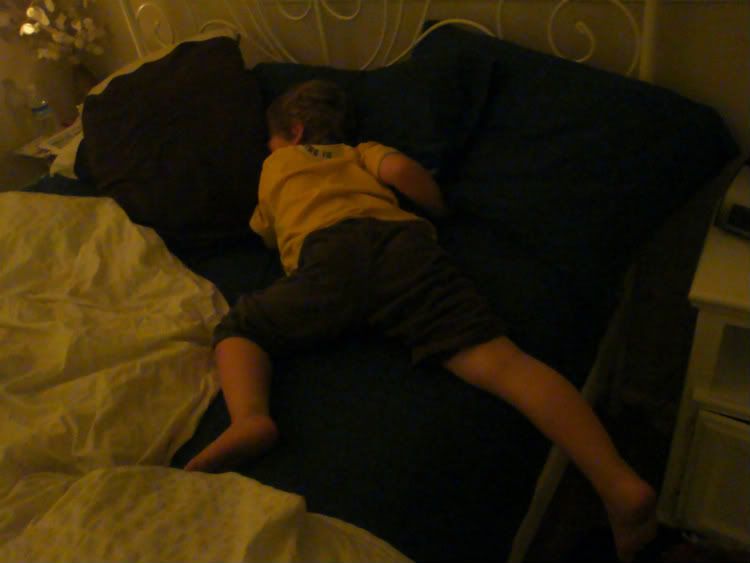 We're excited for a fun weekend with Matt's family and hopefully the rain doesn't keep going all weekend.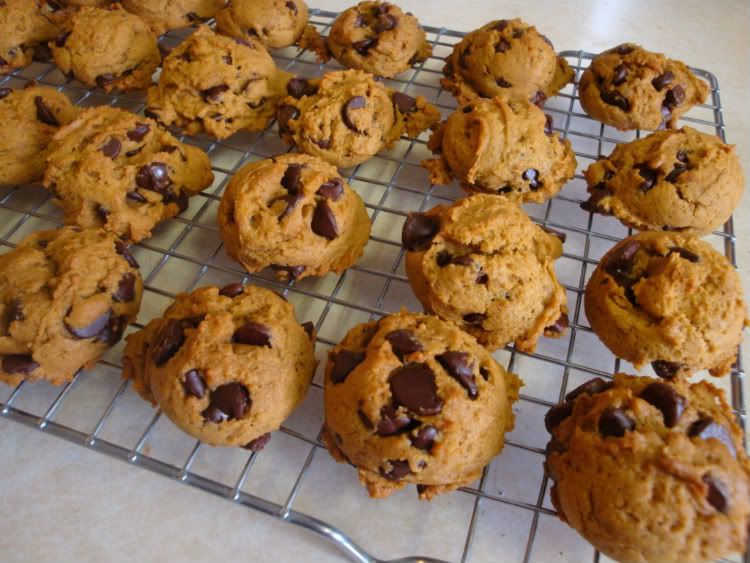 And if you want a recipe for really good pumpkin cookies or bread here they are. I make them all the time, all year long.

Pumpkin Chocolate Chip Cookies
(I always double this to use 1 15oz. can of

pumpkin

and I add a couple extra chocolate chips.)

1 c. brown sugar
1 c. canned

pumpkin


1/2 c. vegetable oil
2 c. flour
1 tsp. baking powder
1/2 tsp. cinnamon
1/4 tsp. ginger
1 tsp. vanilla
1 tsp. baking soda
1/2 tsp. salt
1 1/2 c. chocolate chips

Beat sugar,

pumpkin

, oil and vanilla. Add all other ingredients adding chocolate chips last.
Bake at 350 degrees for 12 to 15 minutes. Makes about 30 cookies.


Pumpkin

Chocolate Chip Bread

3 c. white sugar
1 (15oz) can

pumpkin

puree
1 c. vegetable oil
2/3 c. water
4 eggs
3 1/2 c. all-purpose flour
1 T. cinnamon
1 T. nutmeg
2 t. baking soda
1 1/2 t. salt
1 c. miniature semisweet chocolate chips (I use 2 c. of regular choc. chips)
1/2 c. chopped walnuts (optional)

1. Preheat oven to 350 degrees. Grease four regular sized loaf pans. (You could also do 8 mini loaves-30 min. cooking time; muffins-27 min. cooking time)
2. In a large bowl combine sugar,

pumpkin

, oil, water, and eggs. Beat until smooth. Mix in flour, cinnamon, nutmeg, baking soda, and salt. Fold in chocolate chips and nuts. Fill pans 1/2 to 3/4 full.
3. Bake for 45 minutes or until an inserted knife comes out clean. Cool on wire racks before removing from pans.