The second week in October all of the Snell Family came out to Utah along with Matt's aunt and uncle from San Diego. It's been so long since we've all been able to get together and we had a really fun time together. We went to Cabella's, Ikea and took family pictures at Wheeler Farm. We were going to go up to the mountains but it was the first really cold weekend and the weather didn't cooperate but we still had a blast.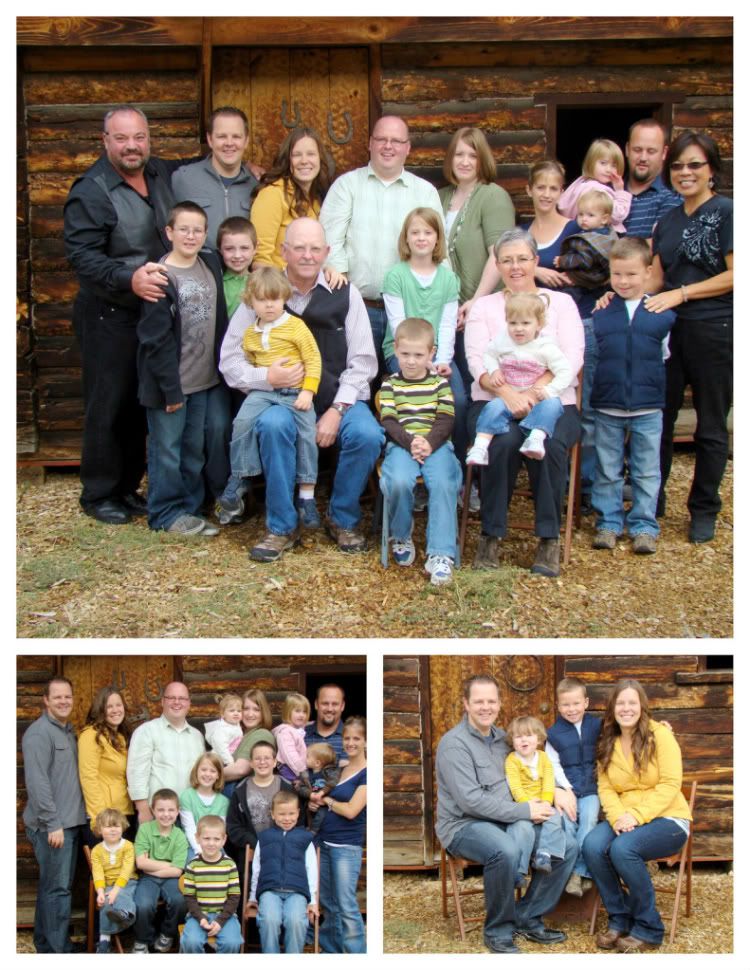 Ashton insisted on being Bumblebee again this year, we even bought him a dragon costume for $6 at D.I. but he wouldn't wear it on Halloween. Kaleb was a ninja and from what his teacher said his dancing while playing musical chairs at the class party was not to be missed. She said she couldn't stop watching him dance. My cousin's Jeff and Christina brought their girls along and we went trick-or-treating in my parents neighborhood. After an hour they had so much candy they couldn't carry it anymore so we called it quits.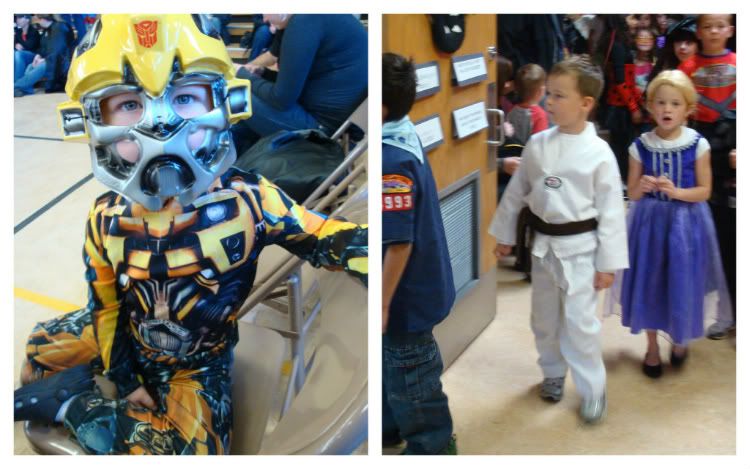 We also just returned on Sunday from our cruise to Mexico and we had such a great time. It was our first cruise and we loved it--and yes, we gained some weight with all the food but it was worth it! My grandma was in the hospital last weekend and so right after driving home we went to see her. Luckily she came home on Halloween and is doing much better.

Kaleb had parent/teacher conferences this week and he's doing awesome! His spelling is a 4th grade level and his reading is an end of third grade level. I don't feel like it's anything I've done he just has really great teachers and he works hard in school. Ashton has had a rough couple of weeks with being very shy and not wanting to leave me for preschool, swimming lessons, or just about anything and I'm not sure why. He's never been this way before but it's starting to improve. He's no longer crying when I take him to preschool but he still says it's too long and he misses me. Hopefully it's just a phase he's going through.

I'm excited for the holiday's and although I haven't started listening to Christmas music yet I can't stop playing it on the piano. I guess I'm just really excited for Christmas to come.