This is what alot of my pictures look like; either a) Ashton will have a cheesy smile or b) it's a picture of Ashton's hair because I'm obsessed with it.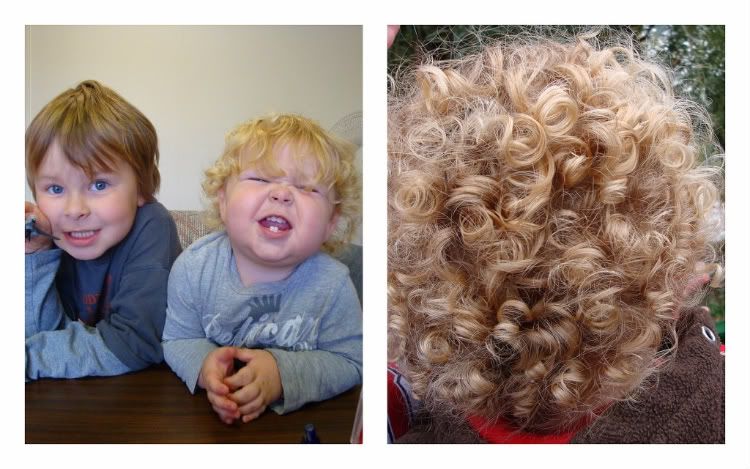 This video shows how "cheesy" my boys are when they see the camera.
We had a great weekend in Logan, UT. It was a last minute trip with my dad's side of the family and we had a blast. Bowling, movies, swimming and the best part was this farm that had tons of activities. Corn mazes, pony rides, train rides, pumpkin launcher, HUGE slide and lots more. All for $6/person.
Kaleb loved jumping in the hay!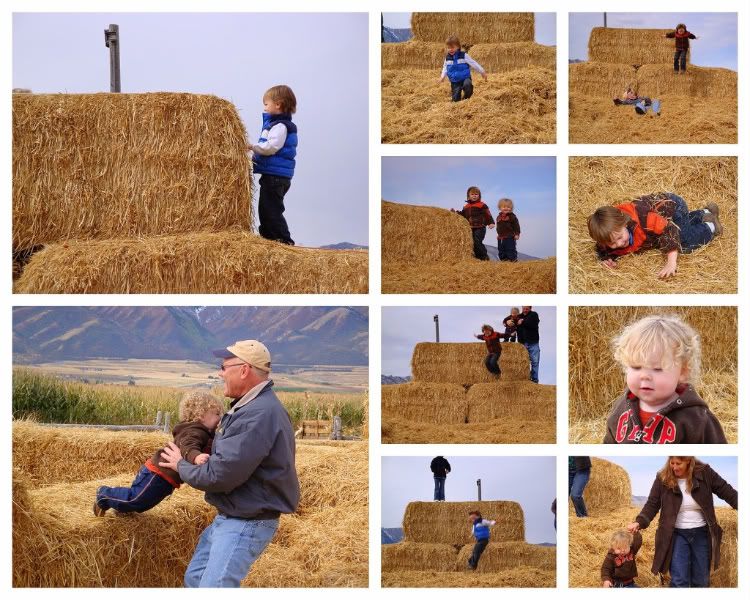 This is the slide. We didn't know at first you could use burlap sacks to ride down on to make it less bumpy. Ashton went down by himself after Kaleb before we could stop him. I wish I had video of when he was alone. He ended up flipping around and went head first down the slide. I think he was a little hesitant to go down alone after that.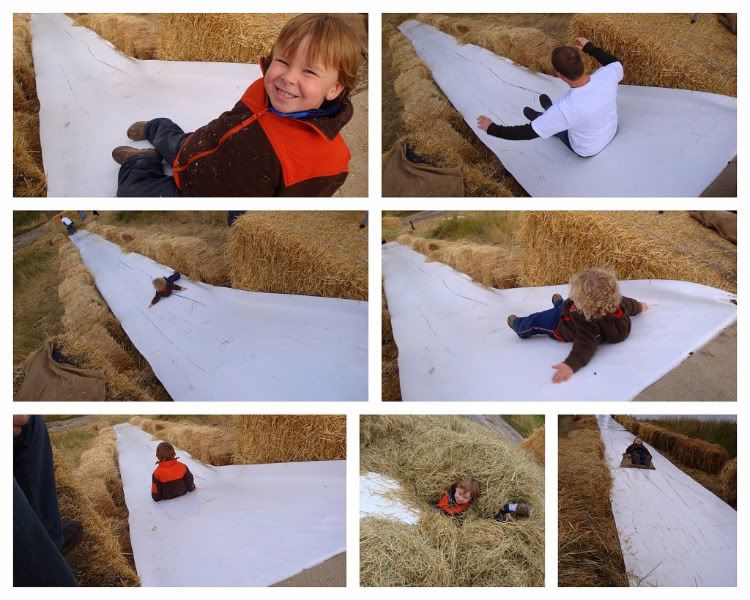 Here are 2 videos of Ashton and then Kaleb. (Matt took the 2nd video and didn't realize you can't turn the camera when shooting video)
Next up was the sling-shot. There was a pumpkin target down the hill. We never did manage to hit it but came really close a couple of times.
Then came the corn maze. Shortly after this picture Ashton fell asleep in the stroller. He needed a quick nap so he had energy to see everything else.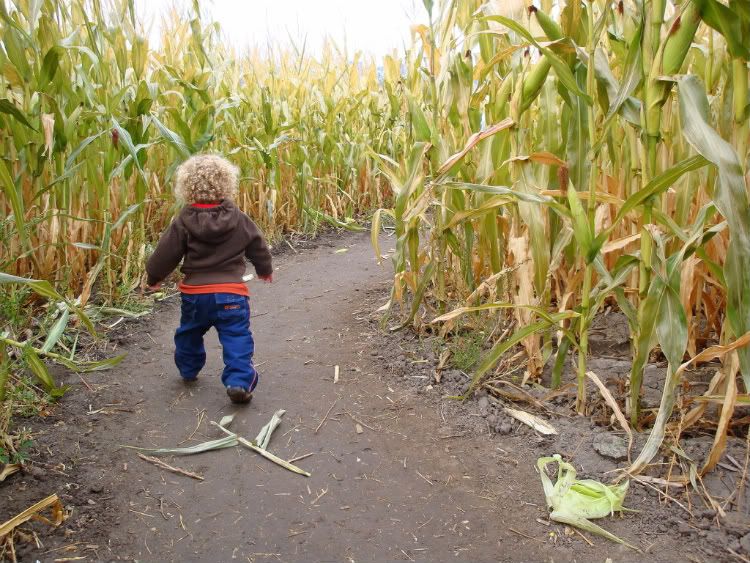 Next was the pony ride. Ashton didn't want to leave the "mamimals" as he calls them.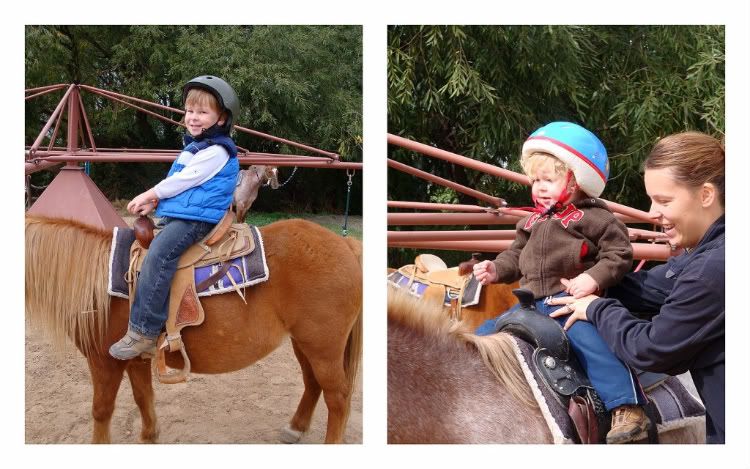 Then the train.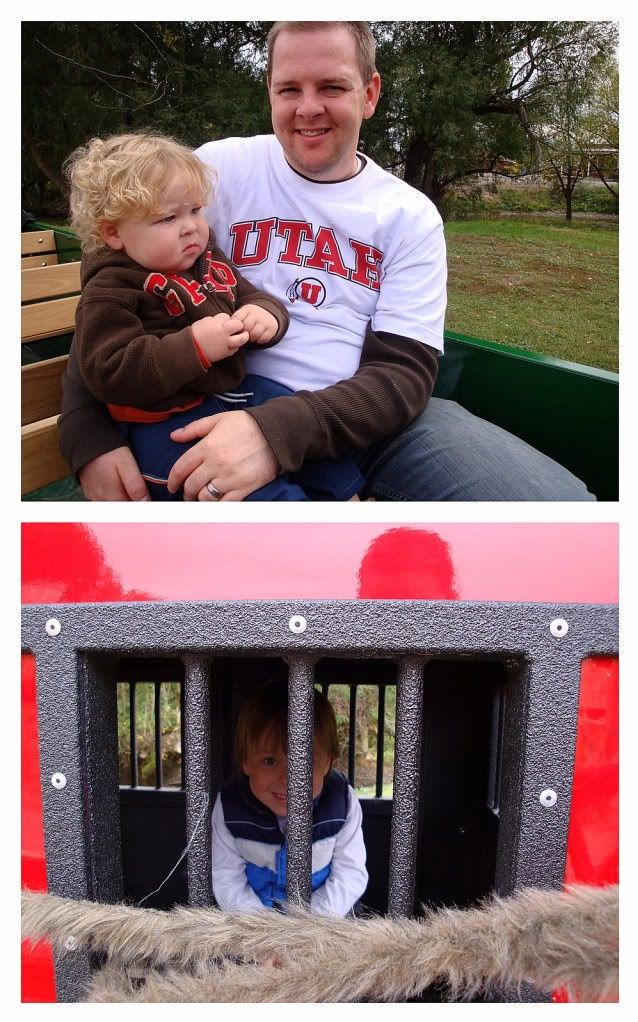 Had to pet the goats.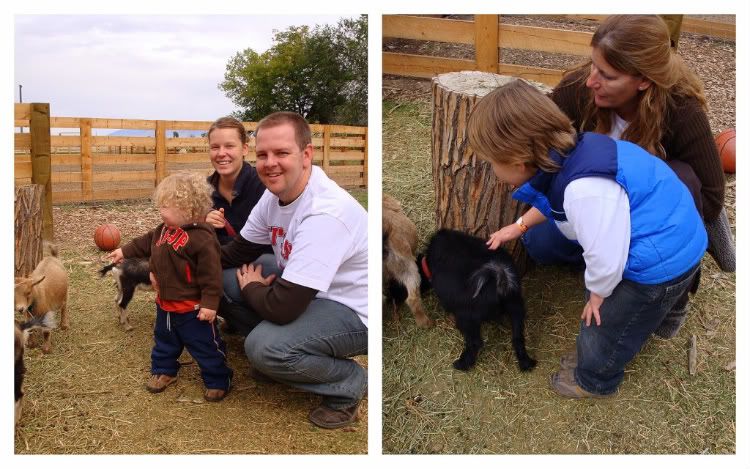 After the goats we were going through some of the old farm houses and there were some kittys that had been abandoned there the day before. Someone had dropped them off. One of them sat in Kaleb's lap for 30+ minutes and Kaleb begged to let him keep him. He said how they didn't have a family and the kitty liked him. It was sad, and cute but not enough for me to bring a cat home to take care of. But it was cute to see Kaleb get attached so quickly. He's been begging for a pet lately but ever since our fish experience I haven't jumped at the idea. Meanwhile Ashton chased the ducks and turkeys.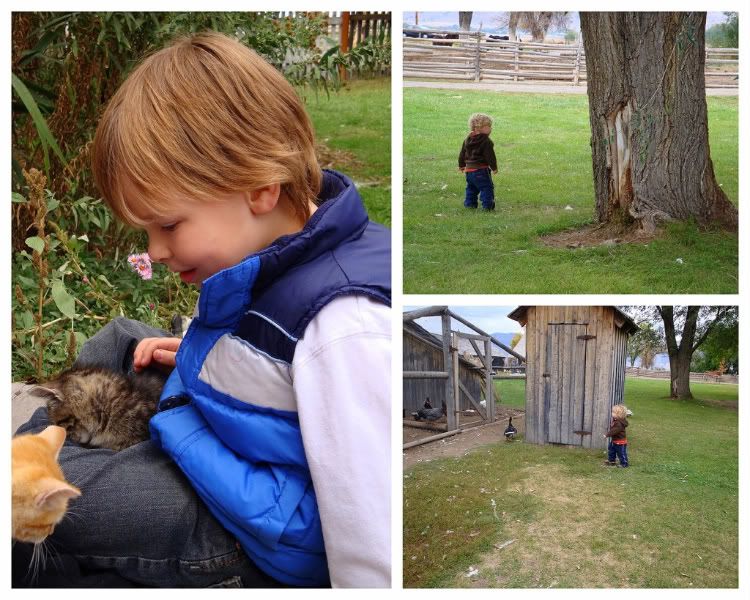 And the boys loved swimming at the hotel. (It was really steamy so it was hard to get a good picture.)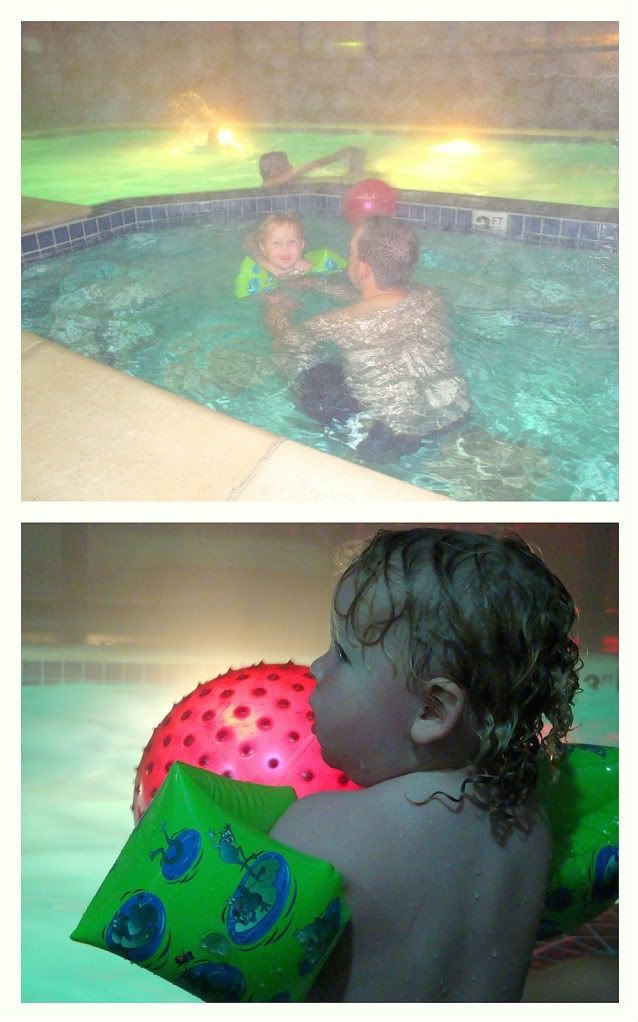 Overall it was a great weekend and nice to get away and have some fun!