Saturday, July 9th we took the boys on a hike up
Bell Canyon
just off of Wasatch Blvd. and 10245 South in Sandy. You can hike to the waterfalls farther up but we only hiked to the reservoir which is about a 1/2 mile hike. Although short it was steep but the boys did great and loved it.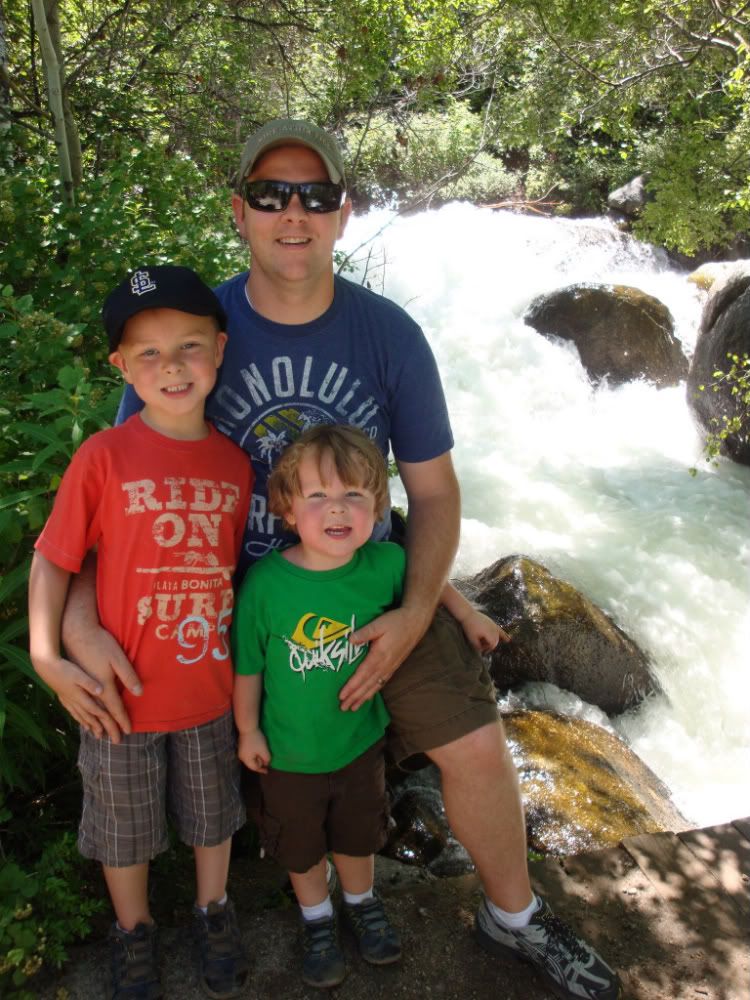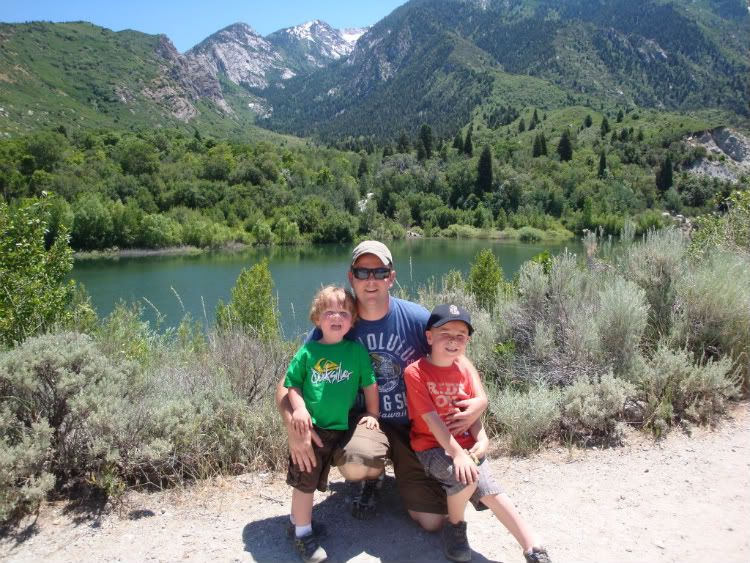 The boys loved looking through their binoculars. Kaleb would look at the Valley and pick out things he knew like the IMC hospital.

I finally sewed my first clothing item. I decided to try something other than bibs, blankets, etc. and tried
this tutorial
for an infant sleep sack with the cuffs that fold over. Hobby Lobby had long sleeved t-shirts on clearance for $2.50 so I bought an XL and out of one shirt I was able to cut out enough to make 2 sleep sacks. So it turned out to be a cheap project too. I used knit for the binding which is hard to work with and so my stitching isn't the greatest on the binding but I found another
tutorial
that will hopefully help me with the next one. But for being my first clothing item I was happy it turned out and I didn't have to unpick anything!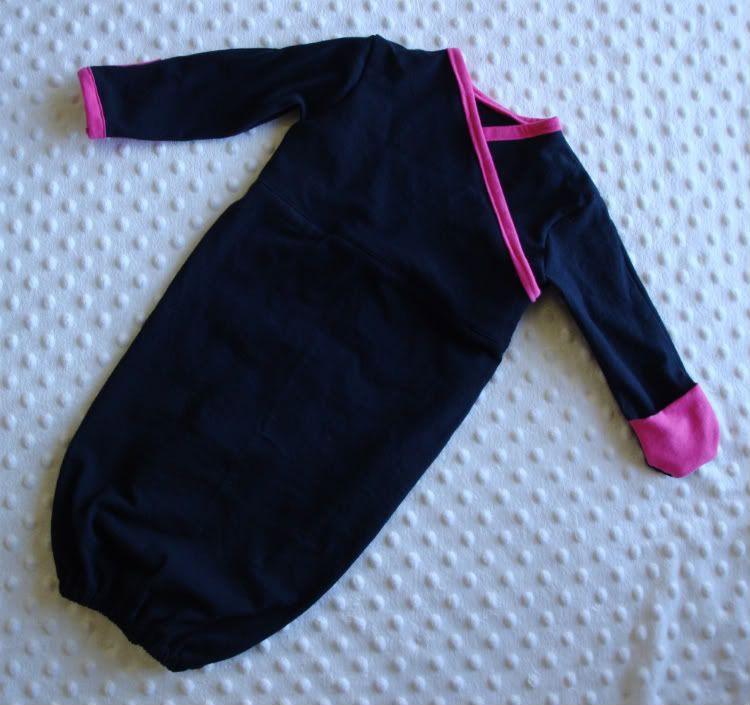 Another season of coach-pitch is over and Kaleb really improved this year. Not so much with the catching but with hitting he does awesome and has a strong swing. Here he is warming up getting ready to bat.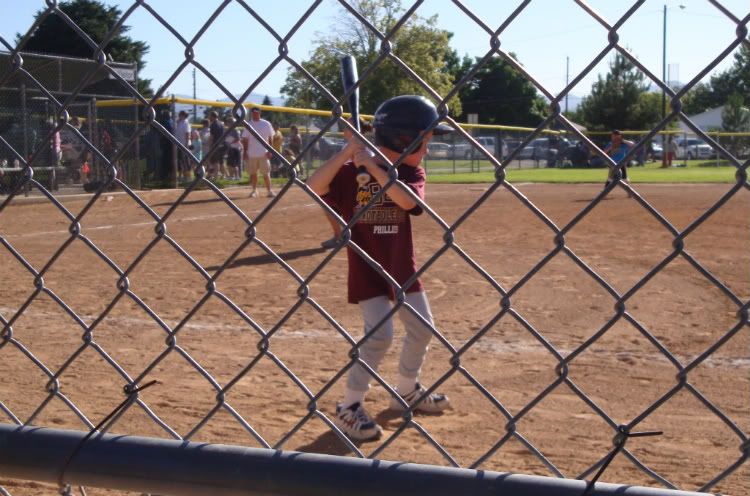 This is the only picture of him up to bat but he had fun and would practice at home with Matt after his games he loved it so much. Ashton enjoyed the otter-pops from the concessions but other than that he wasn't too interested in watching the game.