A couple of weeks ago Matt took the boys to Mulligan's to go miniature golfing. The boys loved it. Matt said that Ashton would grab his ball after hitting it and put it back at the beginning. He didn't quite get the concept. But they had a fun time together.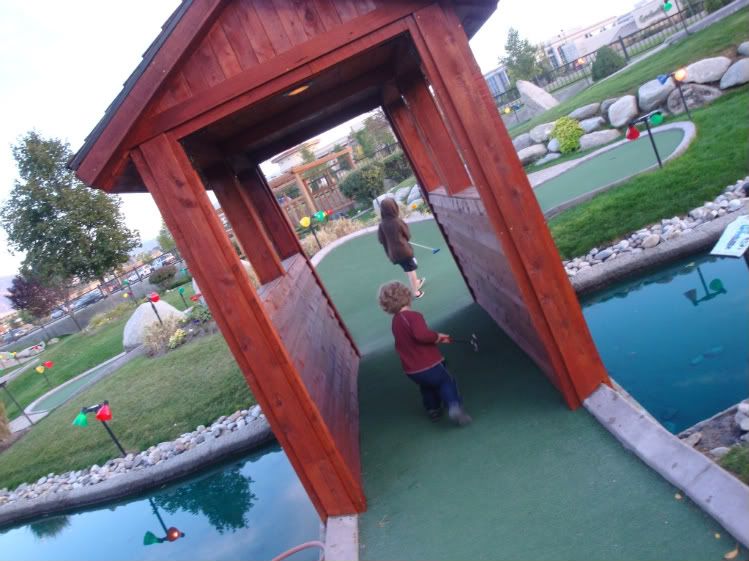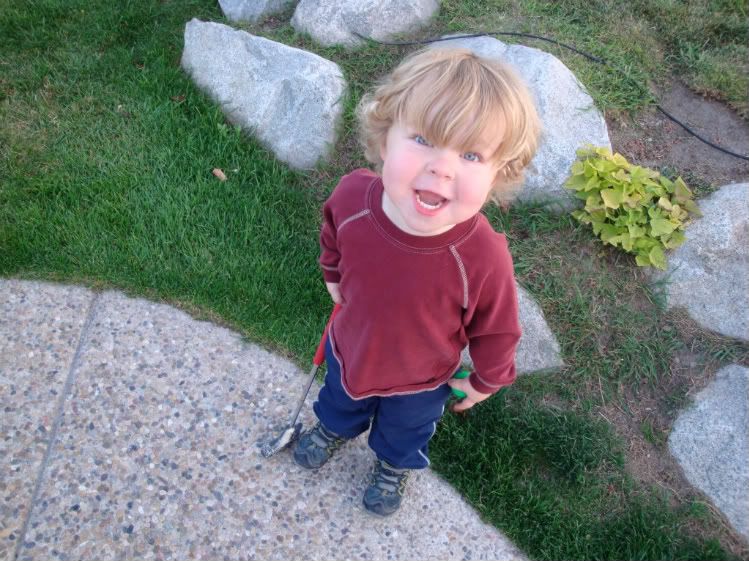 The other day I could hear Ashton in the kitchen and it sounded like something was scraping. As soon as I asked him what he was doing he said "I cooking" and I knew what he was into. I had the ingredients out on the counter to make pumpkin bread and he dumped the whole box of baking soda and the container of salt in the crockpot liner. So I wasn't able to make bread that night since I had no baking soda. I know most kids like to help cook but Ashton is obsessed with helping me cook and mixing things. He always mixes our eggs for breakfast and he'll get the salt and pepper out no matter what I'm cooking and try to add it to it. Love that boy!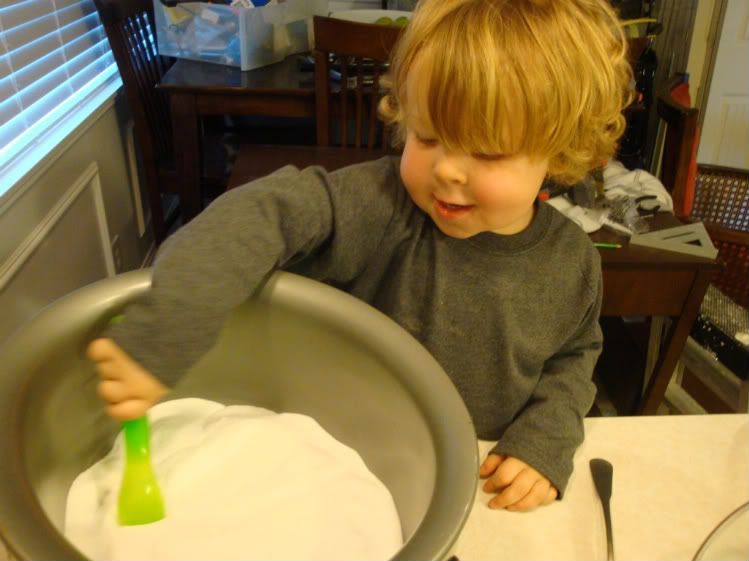 I know it's not Halloween but Kaleb's been wearing this costume all year since we bought it on clearance last year and Ashton's really into bumblebee so we thought we would get him a matching costume. Any yellow car Ashton see's he calls it bumblebee. So I was worried since Wal-mart's small size is 4yr-6yr but Ashton being 2 (a couple months shy of 3
) fit perfectly in it. There's no way Kaleb (6) could fit into that costume.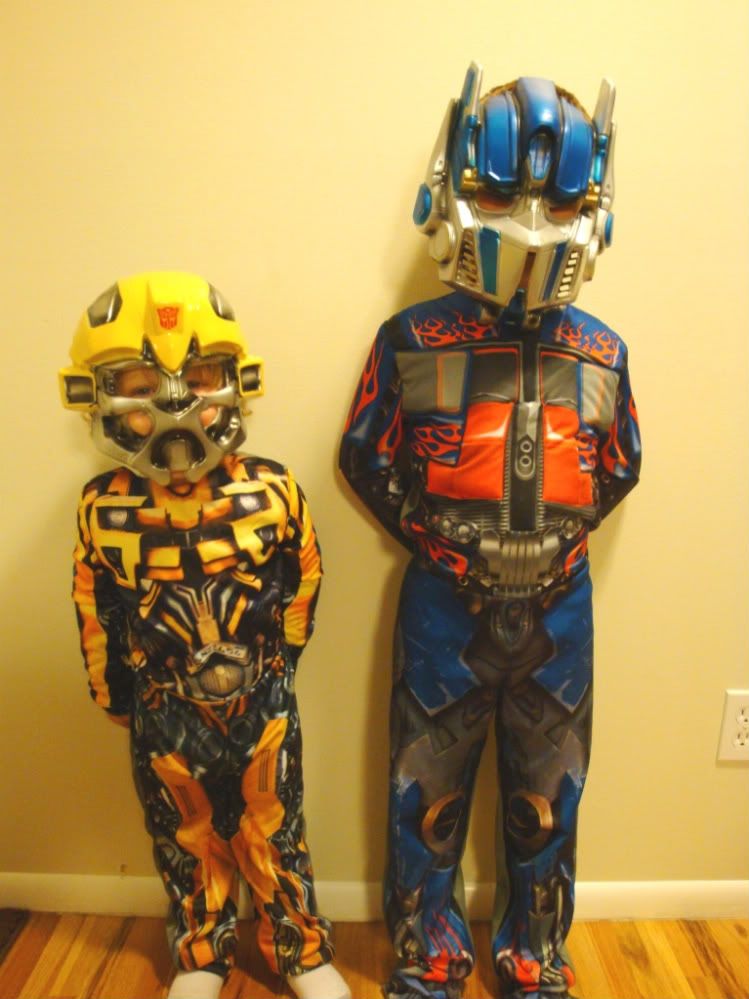 Last Friday when How to Train Your Dragon came out Wal-mart had this display and the boys were so excited to get their picture taken. This is Kaleb trying to lift Ashton up so his head would show but he couldn't quite lift him up. I don't blame him, Ashton's only 10lbs. lighter than Kaleb. He's not a small boy by any means.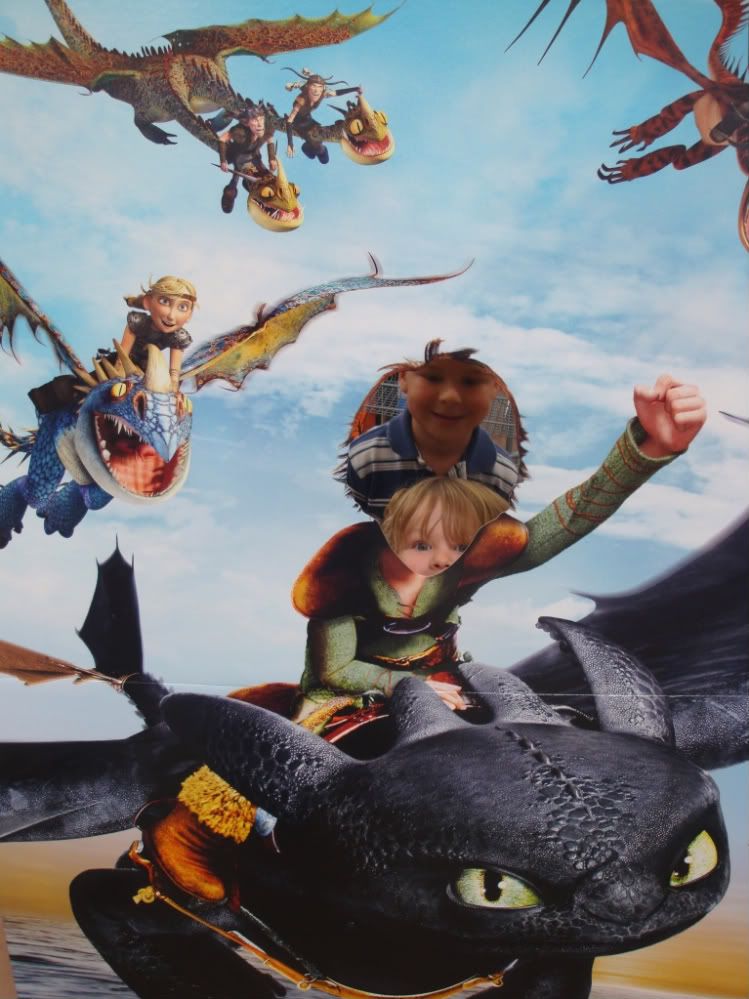 Well, 2 posts in October, that's double what I've been posting lately! We'll see if I can keep it up.