We tried to make the most of the last couple of weeks of summer. I'm sad to see summer end but I know Kaleb is loving school and Ashton's excited to start preschool.

The boys always look forward to the neighborhood picnic with the fire hose and water slide. There's always good food, homemade root beer and lots of ice cream sandwiches.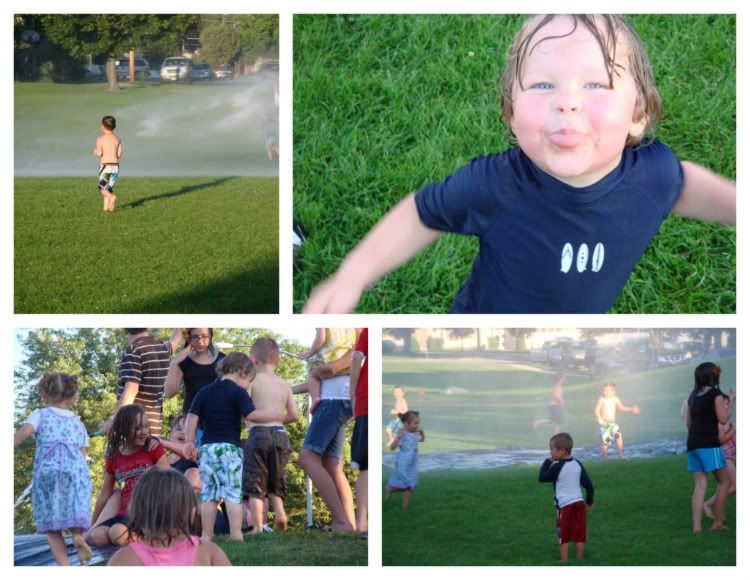 We've been having so much fun Ashton was worn out a couple weeks ago and fell asleep eating his snow cone.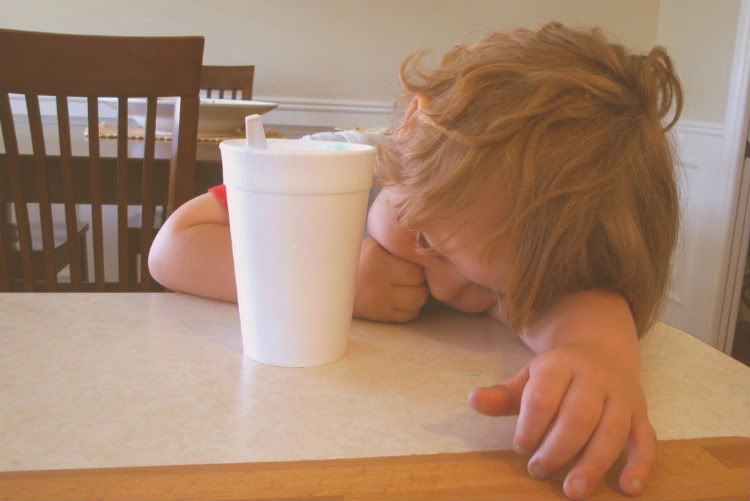 Weeknights we like to go to Wheeler Farm and let the boys play on the new playground and just relax. We usually walk around to look at the animals and this particular time the boys were tormenting this turkey. Every time they would gobble it would gobble back.
Matt has wanted to go up to
Timpanogos Cave
all summer and so last Saturday we woke up at 6am (wanted to beat the heat) and grabbed breakfast and headed to the trail. We started hiking at 7:40 and it took an hour and 20 minutes to get to the top.
Here we are at the top waiting for the cave tour to begin.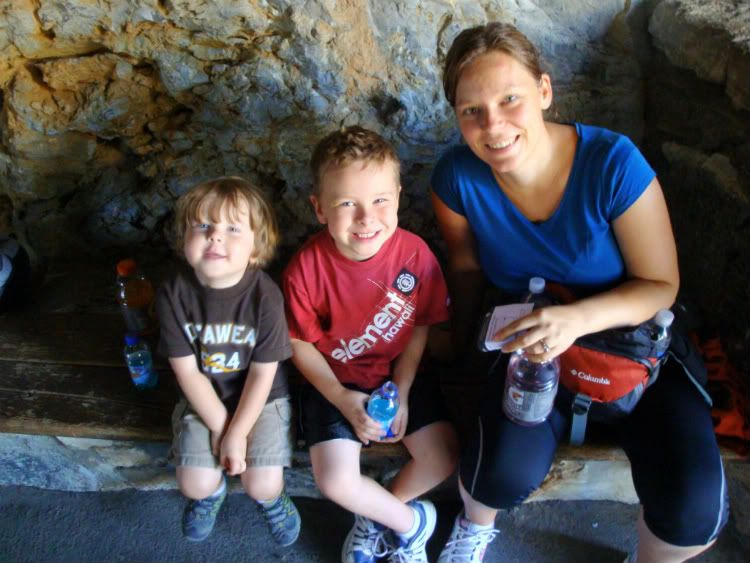 The boys brought their headlamps and loved looking around at everything.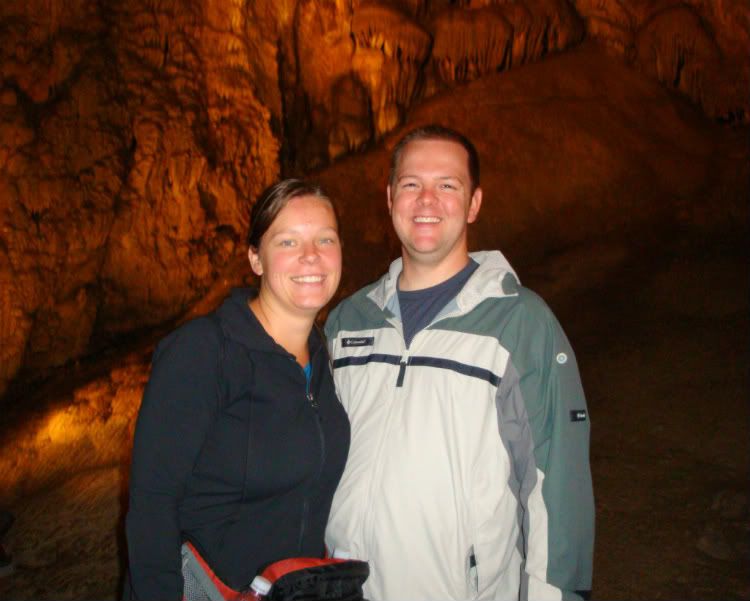 I think I was 12 the last time I had been in the cave's and maybe I didn't think it was impressive then and that's why I didn't remember anything about it but wow, there were some amazing formations and I'm glad we made the trip. The boys did awesome and hiked the 1.5 miles up the steep trail, through the caves, and 1.5 miles back down. I did give Ashton a piggy back ride for about 1/2 mile down since he was slowing down and being so steep it was hard for him to keep from running trying to keep up with us and you can't run on the trail. So if you're looking for something fun to do I would definitely recommend Timpanogos Cave.

As much fun as we had on Saturday, school still started on Monday but Kaleb was ready to go. The principal asked us if he could be in the 2nd/3rd split class and I gladly welcomed it because I think it will give him more of a challenge. He's already started learning cursive so we'll see how that goes.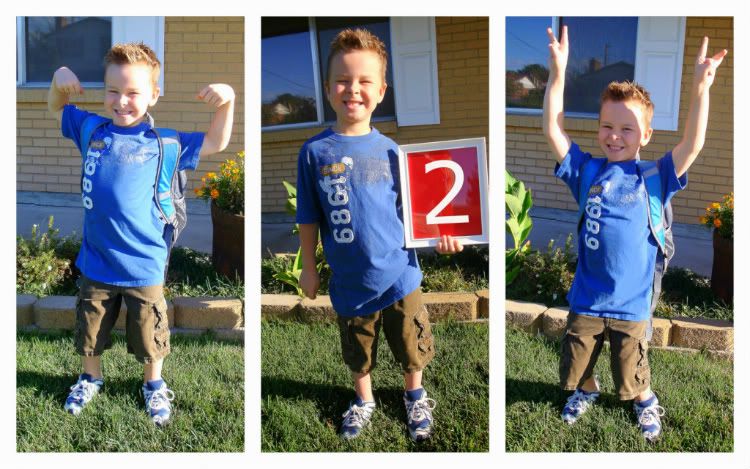 And just because it's fun to look back here are all of Kaleb's back to school pictures so far. The first 2 are from preschool when we lived at the apartments.


And Ashton kept trying to get into all of the pictures so I told him after I was done I would take his picture. As soon as I told Kaleb he was done Ashton told me to take his picture and this is the pose he struck. This is his personality to a tee, that kid is trouble!