Zion's Bank treated Matt's department each with 2 tickets to Tim McGraw and although we weren't in the VIP section (there weren't enough seats so they had to raffle off who got them) we still had awesome seats. They had a dinner before the concerts and ice cream between the first 2 opening acts. It was nice not having to spend any money but have an awesome date night!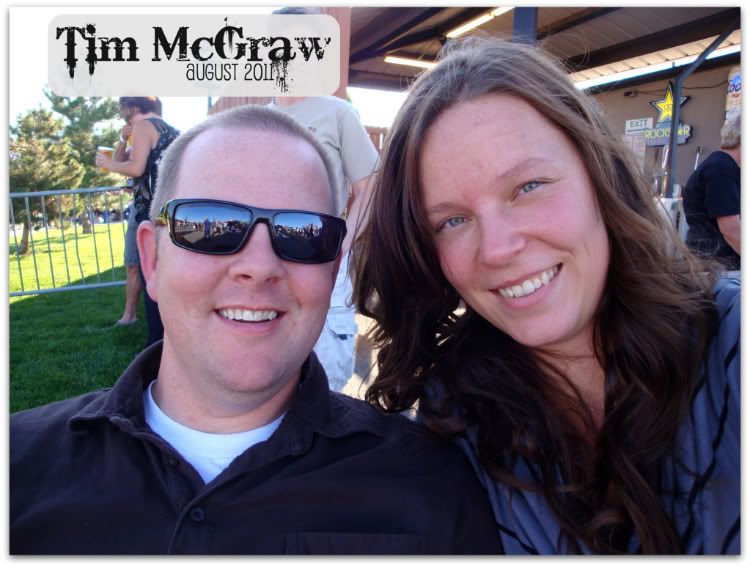 Tim McGraw sang the first couple songs in the middle of the seated area and as he walked up to the stage he was only about 10 people away from us. Unfortunately this is the only bad picture I have of him walking past us.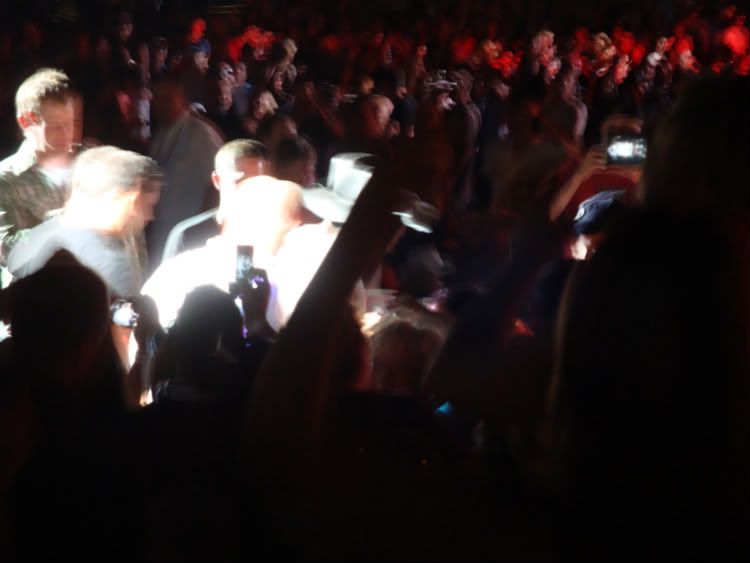 The opening acts The Band Perry and Luke Bryan were fun to watch. Luke Bryan was entertaining and I really like his music. The only other time I've seen Tim McGraw in concert was in high school and Kenny Chesney was the opening act at the Delta Center. I didn't care too much about taking pictures during the concert, we just enjoyed it but here's one picture I took. Overall it was an awesome night other than the fact that it took us over an hour to get out of the parking lot.