Kaleb's last soccer game was last night. The boys were so excited to get their trophies after the game.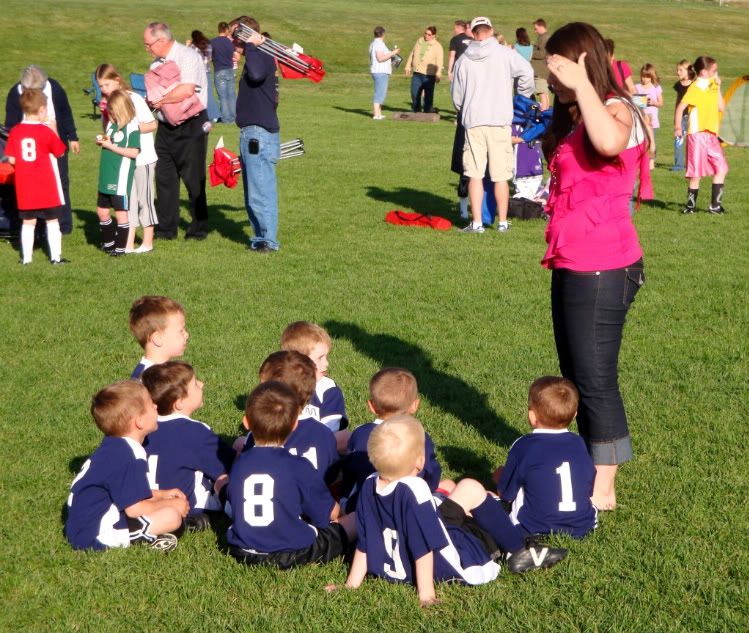 This morning was the kindergarten program. It was a western program and during each song groups of kids would dance or have their own part. Kaleb and another girl pulled a wagon around the stage during one song.
This is before the program started. His friends Jack and Thomas are sitting next to him.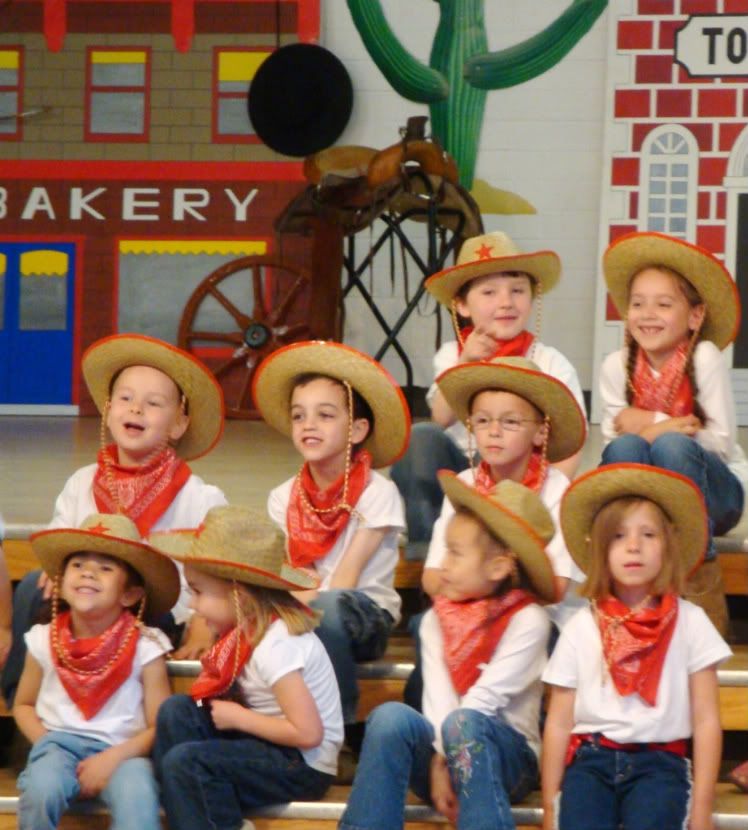 Ashton was dancing with the music when he wasn't trying to take the camera from me.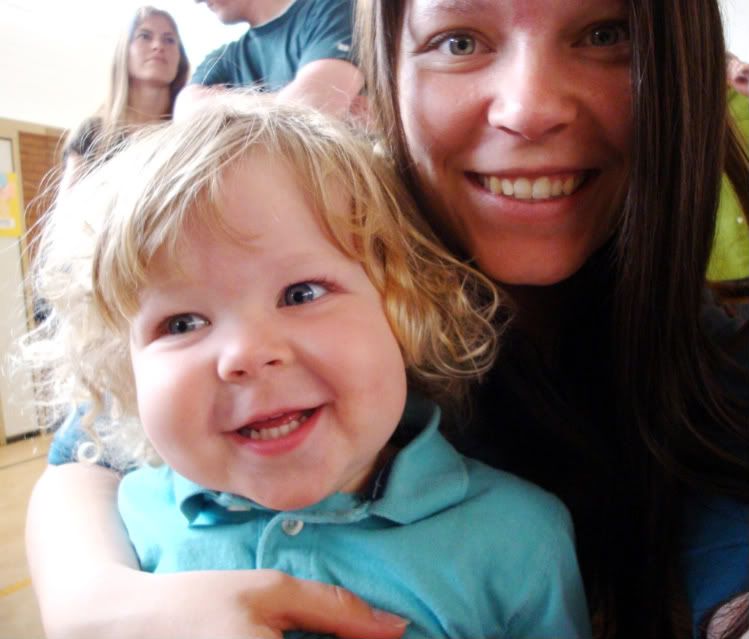 After the program.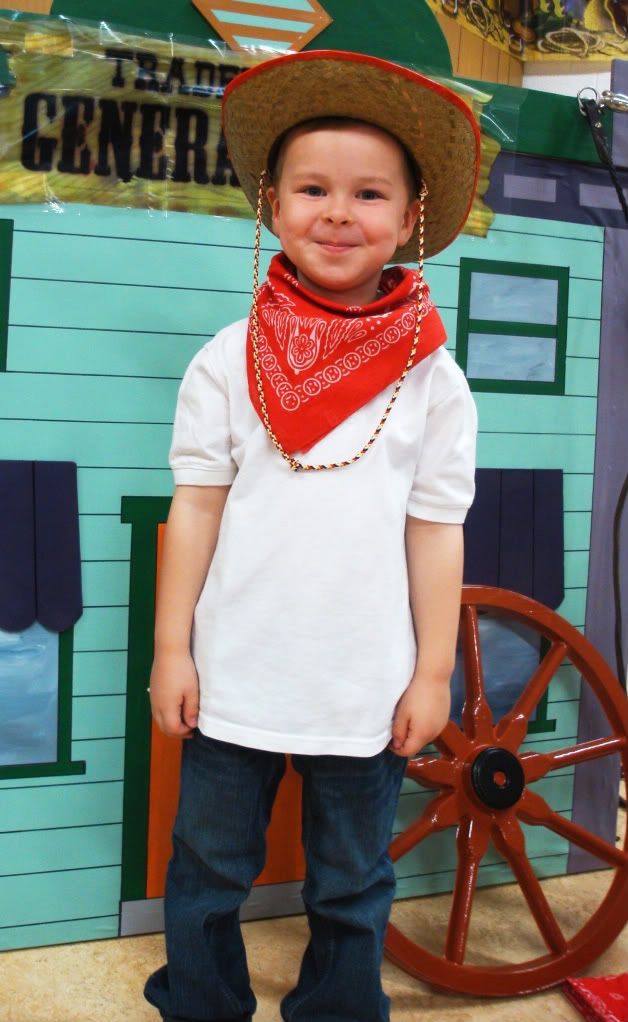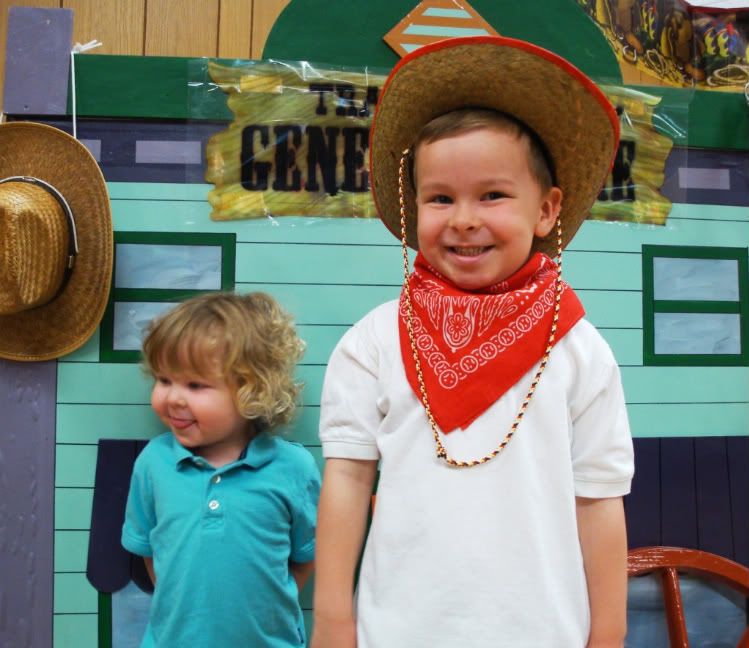 Here's Kaleb singing "A Cowboy Needs A Horse." As soon as I heard it I remembered the cartoon that we would always watch when I was a kid. It was a sing-a-long from Disney. (Kaleb is the middle row last red scarf on the left.)


Anyone else remember this cartoon?