It's always fun (and sometimes embarrassing) to look back. Here's a look at the pictures we've used for past Christmas cards.

Christmas 2003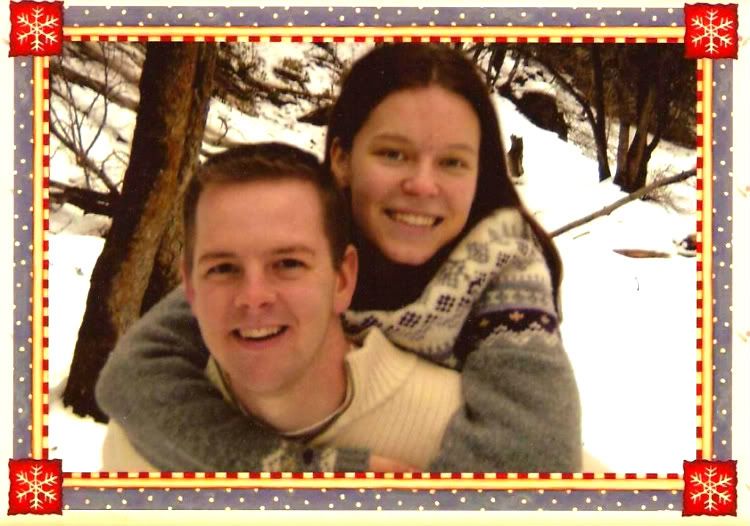 Christmas 2004



Christmas 2005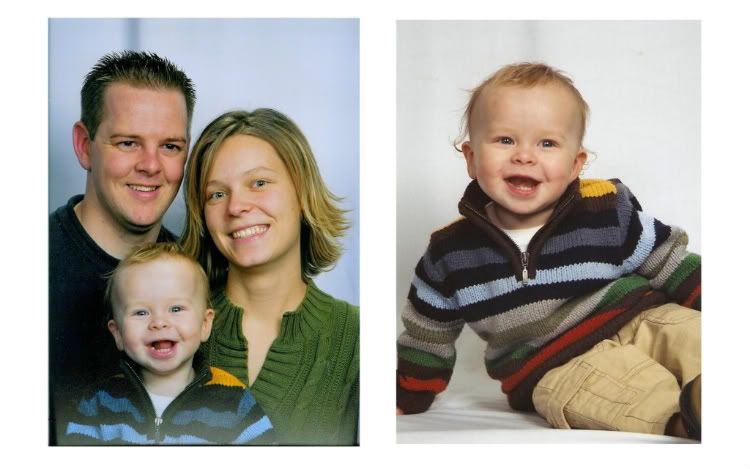 Christmas 2006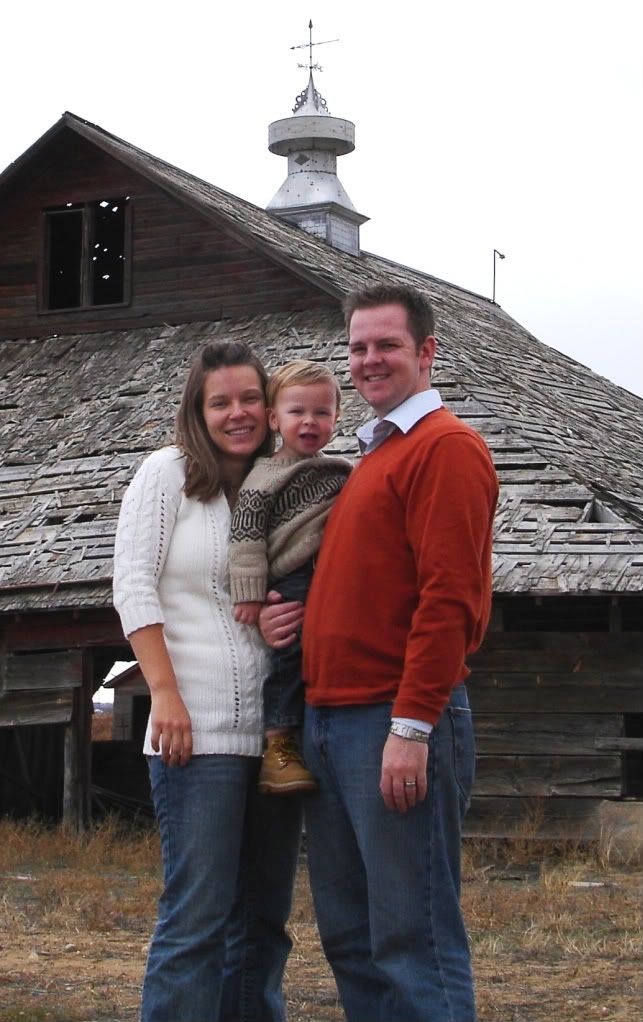 Christmas 2007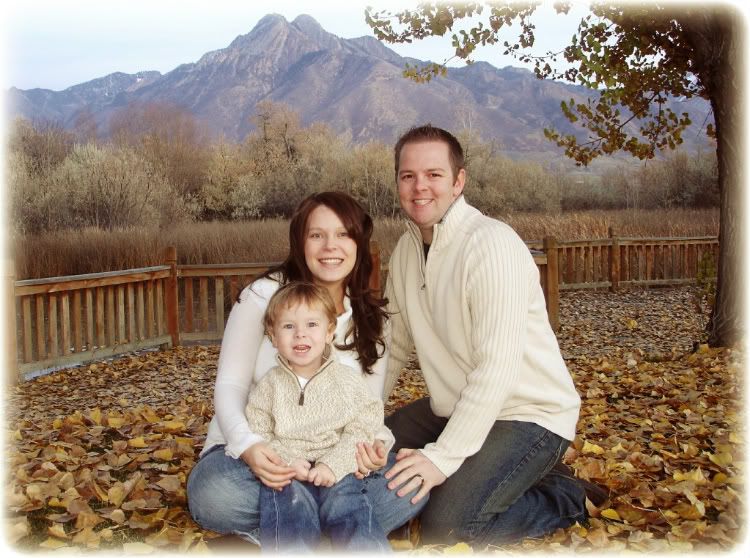 Christmas 2008

Which brings me to 2009. Saturday we decided to take pictures. We meaning us and our tripod (worked for 2007) and so we practiced and took 2 pictures in our living room. We noticed the camera battery was low so we started charging it but after about 10 minutes it was starting to snow. So we figured we could get enough pictures and headed off to Wheeler Farm across the street. It was freezing cold and windy and the camera lasted for only 4 shots. With 2 kids and nobody standing behind the camera to get Ashton to smile this was the best we had with only 4 photo's to choose from. (I know, poor planning with the battery.)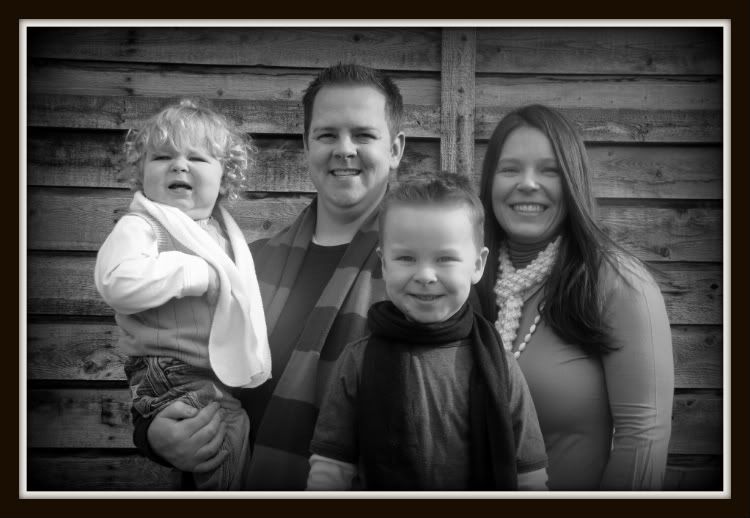 So looking at the 2 "practice" pictures we took in our living room before going to wheeler farm we decided to go with this picture. Every year I think I'll just pay someone to take our picture but they want $200+ for the copyright and I don't have that kind of money.
Christmas 2009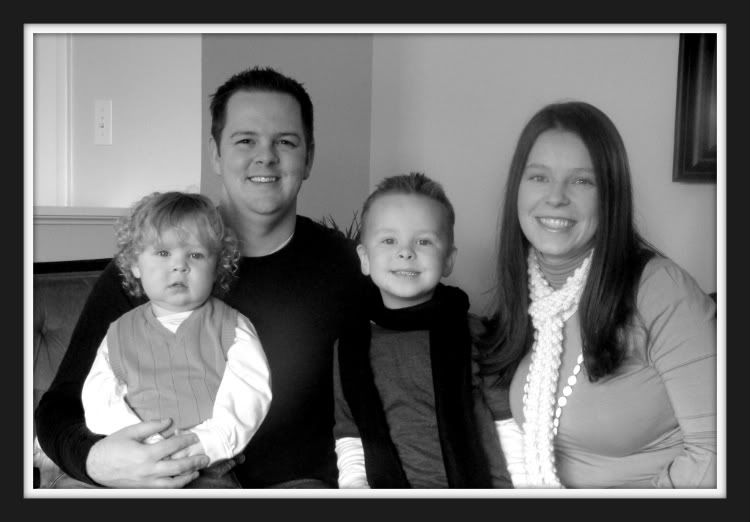 Backtracking....Thanksgiving I didn't take any pictures except for this picture of Kaleb and I in his bed after reading a story.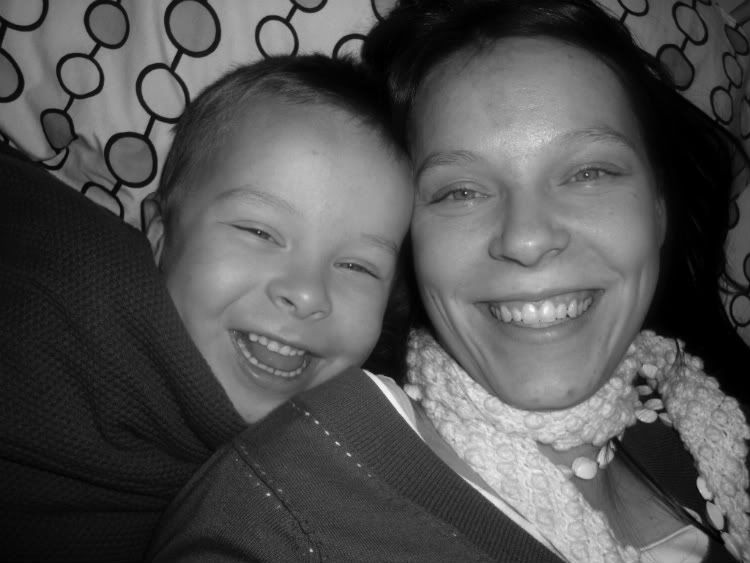 Did you know Santa even visit's Wal-Mart. The Saturday after Thanksgiving they had free pictures with Santa. Although I didn't want to wait the hour for the photo to print so I took my own. Kaleb was so excited, Ashton on the other hand...not so much. We're getting excited for Christmas! Hopefully I can finish the shopping I have left this week.