I think I could title most of my posts catch-up posts since I don't blog as often and here's another one of those posts.
We have a new niece on the Snell side of the family and her name is Brea Kate. (I love the name) I was excited to make some girl bibs when we found out what they were having. I also made a simple blanket and appliqued onsies. They're really easy to make. (
Pattern
,
Tutorial 1
,
Tutorial 2
)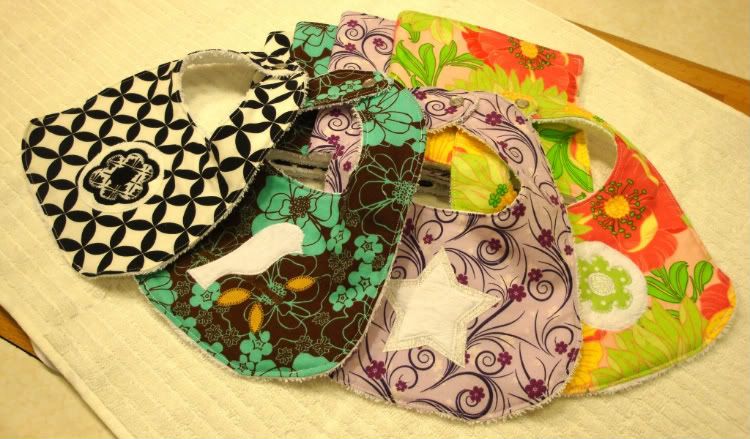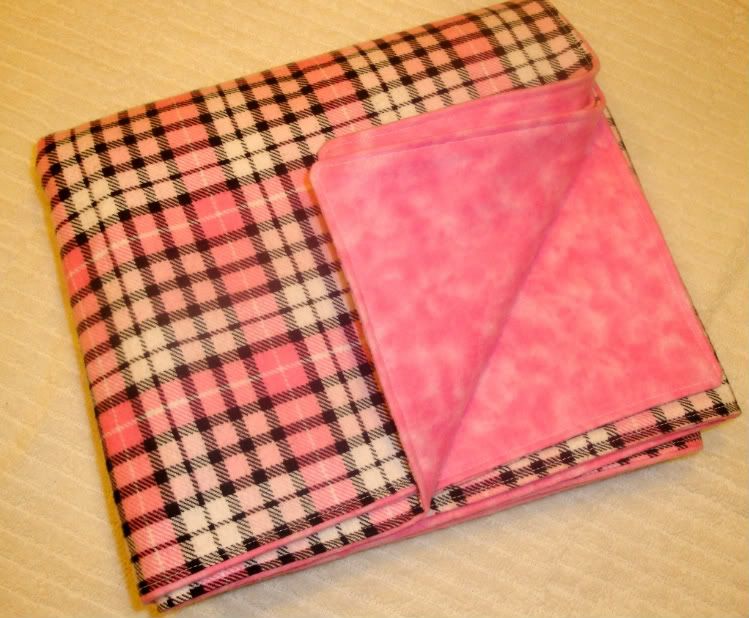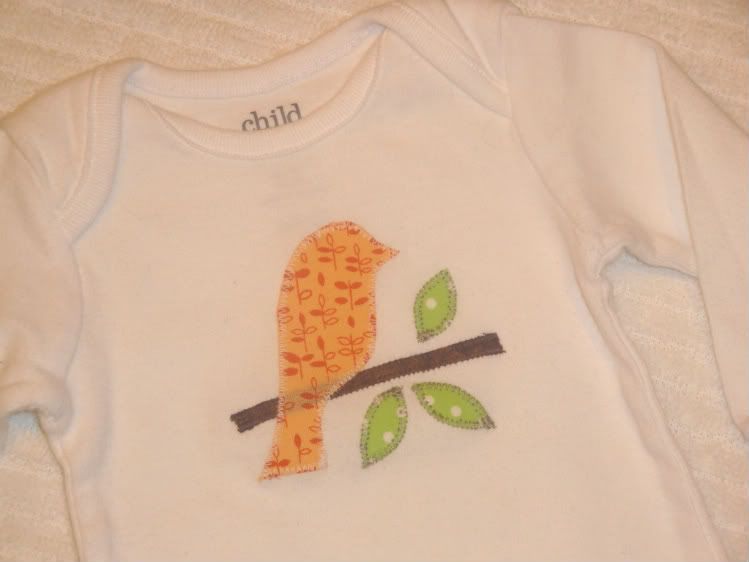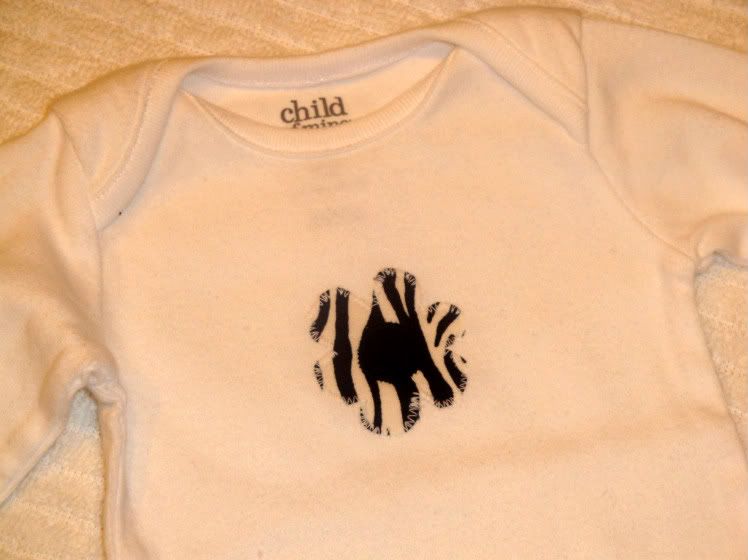 Kaleb had his singing program at school last Tuesday and it was cute to watch. Kaleb was so far away and they're all the same height so I didn't get a picture of him singing but this is him on his way in to sit down.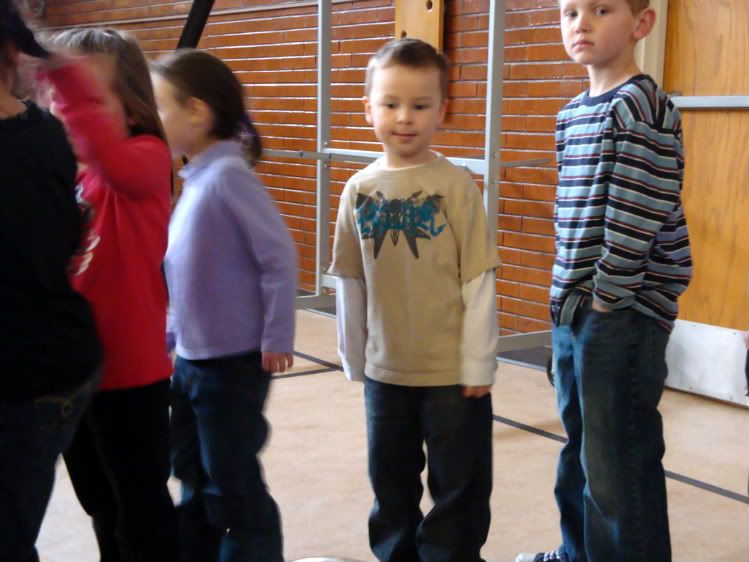 Christmas Eve was at our house and there was alot of food and family and fun. So much food we forgot to eat the Pomegranate Cheesecake for dessert. Don't worry, it made it's appearance on Christmas instead. I'll post the recipe along with other dishes we had on my
food blog
soon.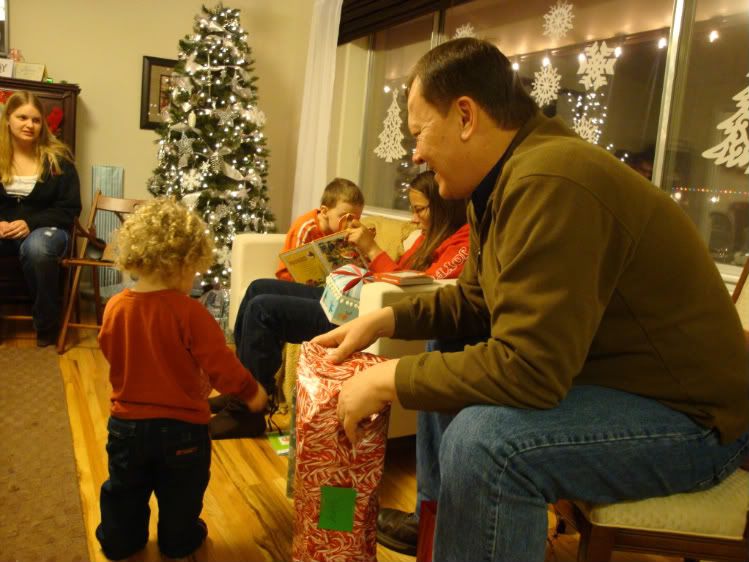 After all of the fun we had we cleaned up and Kaleb put out milk, cookies, and a carrot for the reindeer.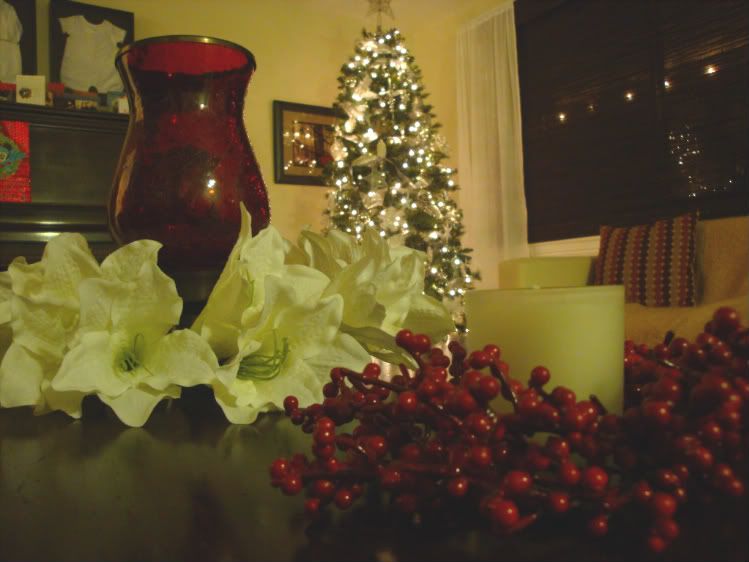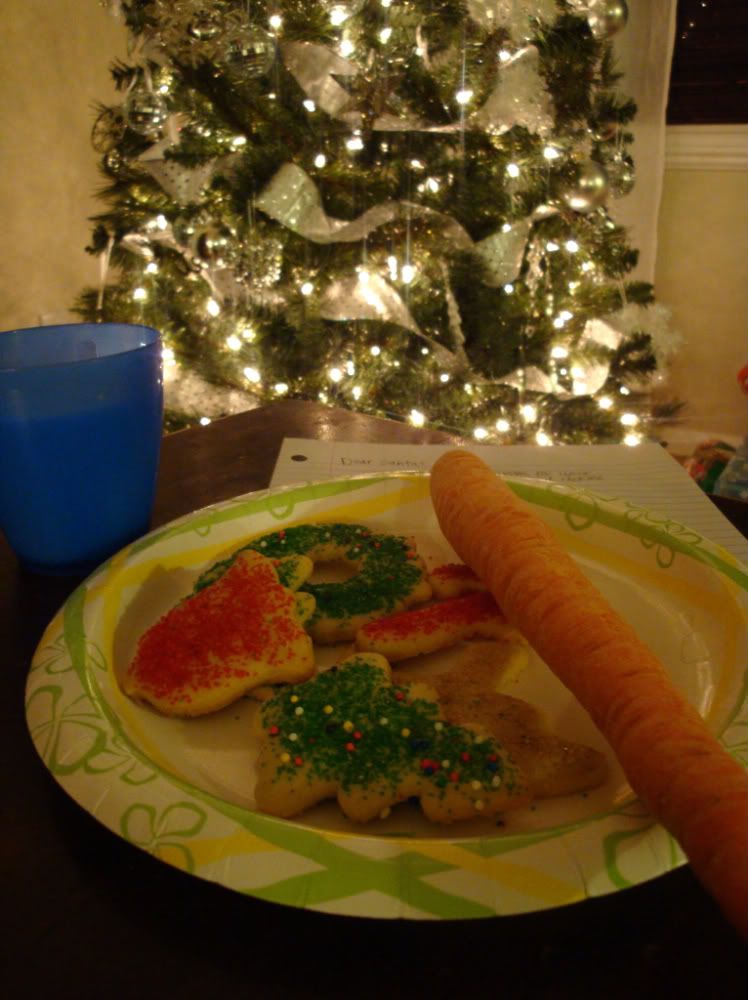 Christmas morning was a little different since my brother was calling from Germany at 9:00AM. So we knew we had to be leave for my parents by 8:30. I had made a breakfast casserole the night before so I set my alarm for 6:45 to put it in the oven. The kids were sound asleep so I went back to bed. Next thing I know it's 8:20 so it was a mad dash to wake up the kids and get over to my parents. Kaleb was so excited we heard paper and in about 30 seconds he had unwrapped 3 presents after we told him he had to wait. His response, "I can't help it, I'm just sooo excited!" We let Ashton open one present and then headed to my parents. It was great to be able to talk to my brother (over Skype even) and see how he was doing. We didn't end up getting back home to open our presents until 12:00PM. You can sum up Kaleb's Christmas with Transformers, Star Wars and Bionicle's. The three things he's obsessed with. Ashton's would be more generic like cars, trucks, and balls.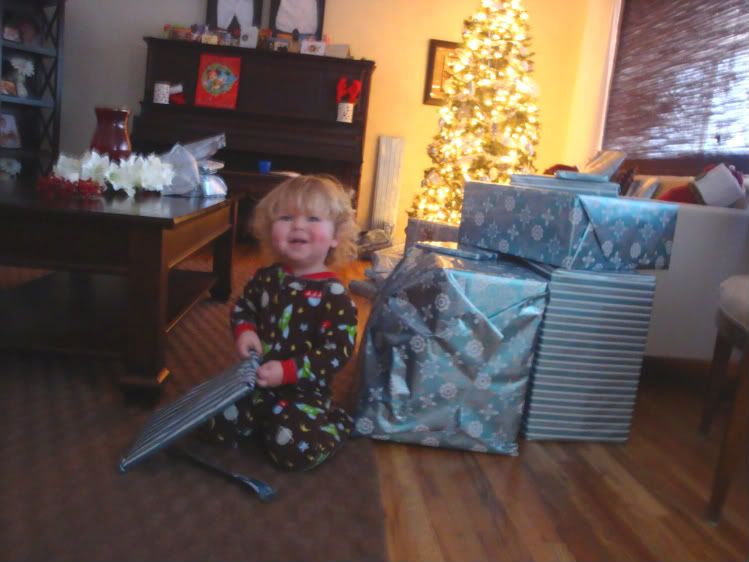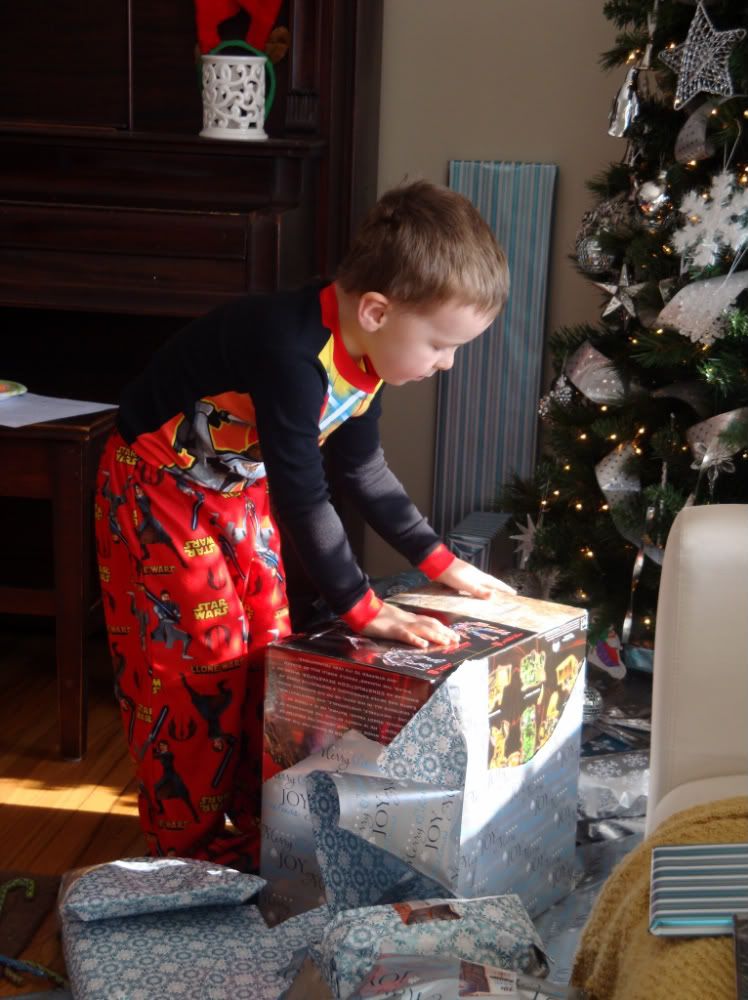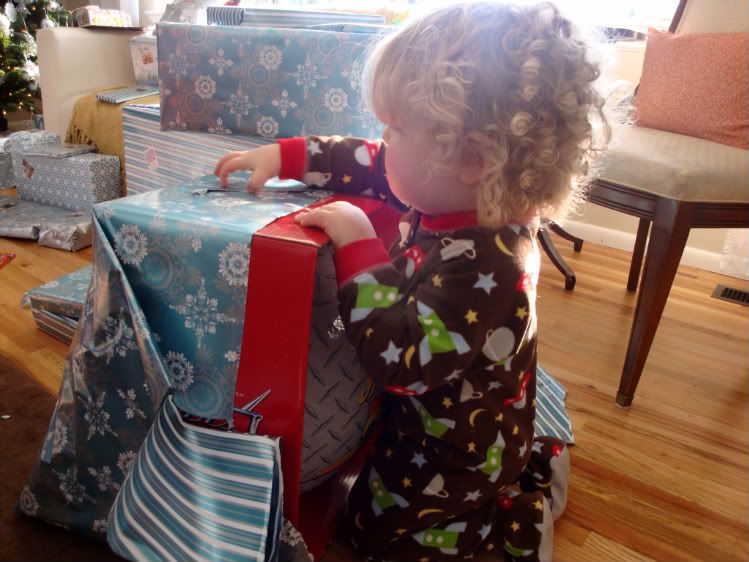 Here's some video of Ashton with his new ball. I guess it was so big he didn't know what to do with it so he starting rolling over it.

Christmas ended with a yummy dinner and our annual white elephant gift exchange. Let's just say I was glad to get my N'Sync doll after seeing the pink embroidered soft toilet seat. Although it would fit right in with our blue 60's bathroom.
And the most exciting part is that we finally have doors on our kitchen cabinets. It only took 8 months to get around to painting them. It's nice not looking at all of the stuff in my cupboards anymore. Now onto the basement!