We had a busy but fun weekend. Saturday we had a BBQ to celebrate Matt's graduation. I didn't think to get the camera out until we were sitting around the fire and everyone was leaving. Thanks to everyone who came. We had tons of good food and desserts. After making s'mores we sat by the fire after everyone had left and relaxed. It was our first time using our fire pit but I'm glad Matt convinced me to buy it. I'm really enjoying it.

But I do have pictures of what the boys filled their day with while we cooked and cleaned. Matt picked up a slip-n-slide for them and they played in their pool.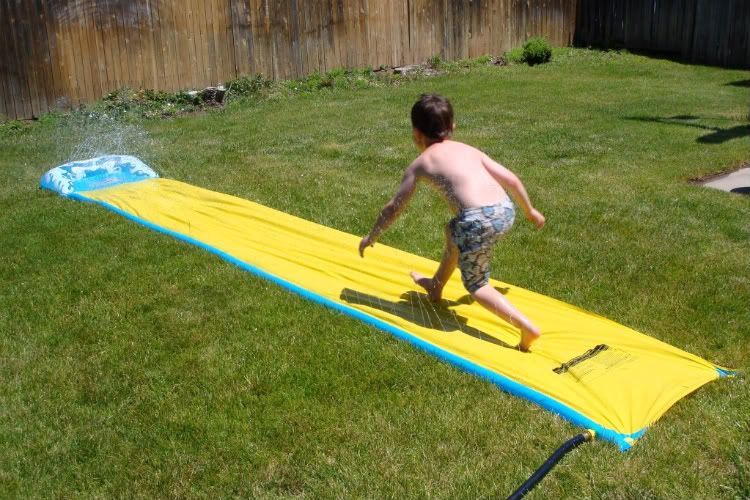 Ashton would just run down the slide until he would slip and fall.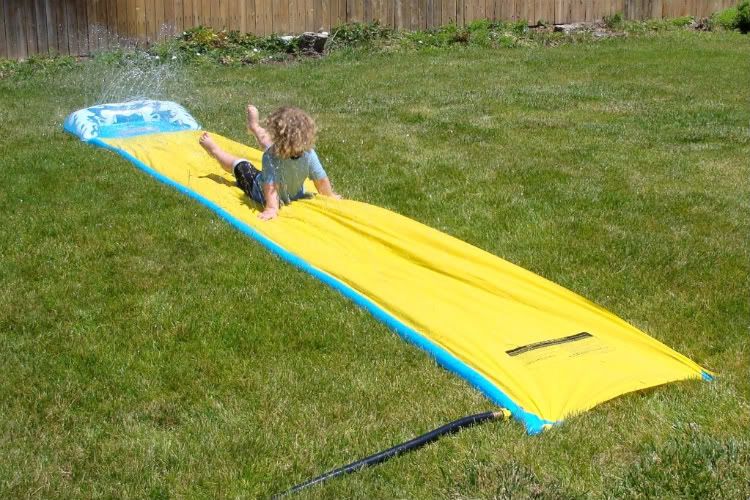 I was planning on making Kaleb a Mario Kart cake for his birthday that we celebrated on Sunday and I've never done elaborate fondant work (not that this is elaborate) and didn't realize how much time it would take. So squeezing this in after church but before dinner was a challenge. Needless to say I wasn't able to make everything I wanted or take my time. I was going as quick as I could. My kitchen looked like a tornado, it was a huge mess. Matt wasn't home to help but showed up about 10 minutes before I finished so I had him making banana's and putting eyes on everything.

I'll post recipes for everything on my food blog when I get a chance. It's not hard or expensive (I used cake mixes) just time consuming. But since it's been so long since I've done a fondant cake this cake made me excited to do some more. (And there was no time for cute, staged photos)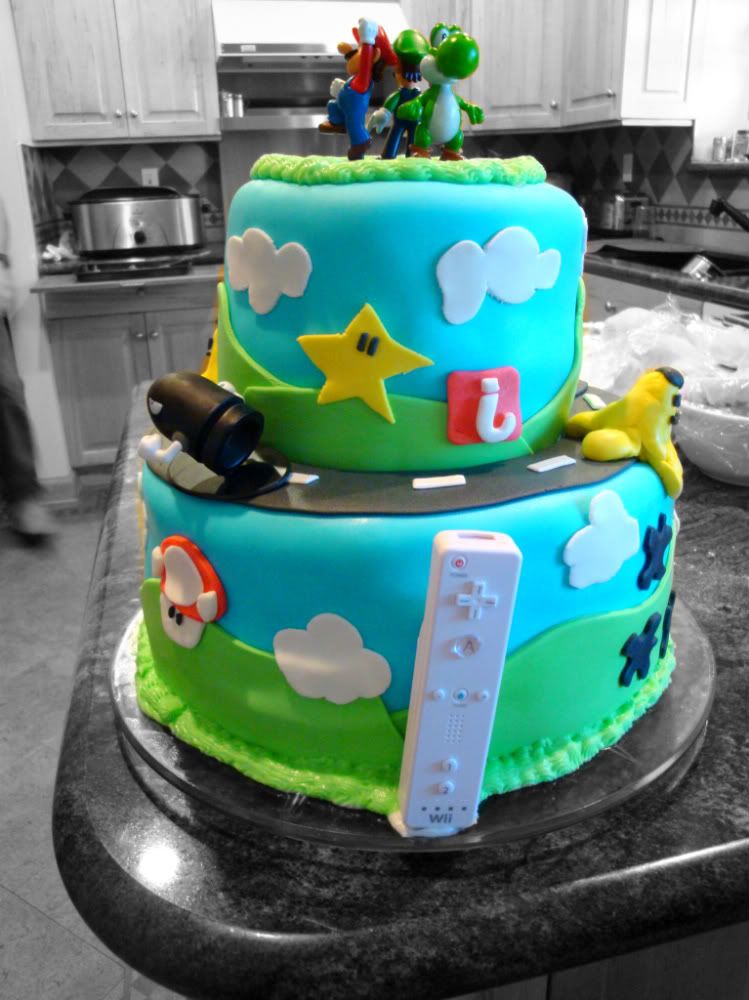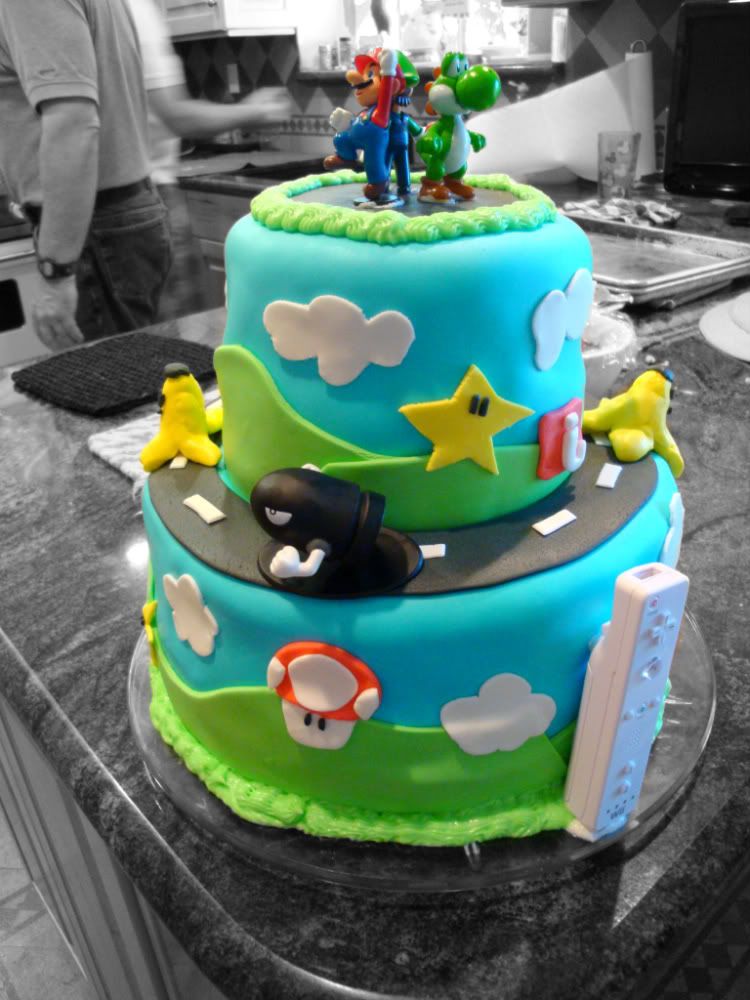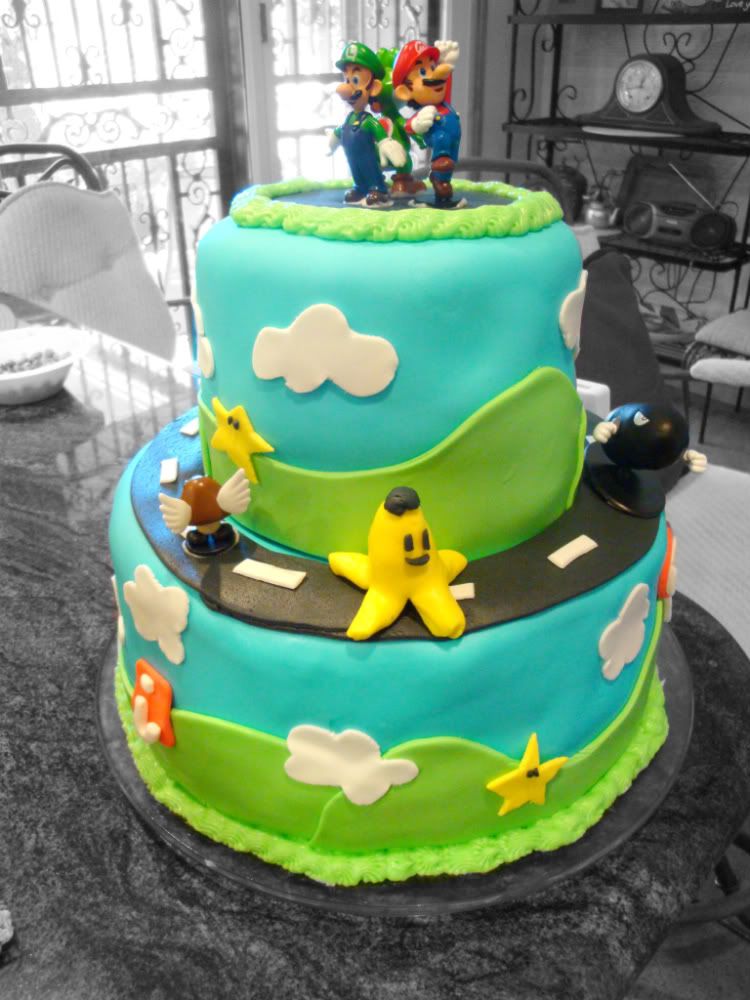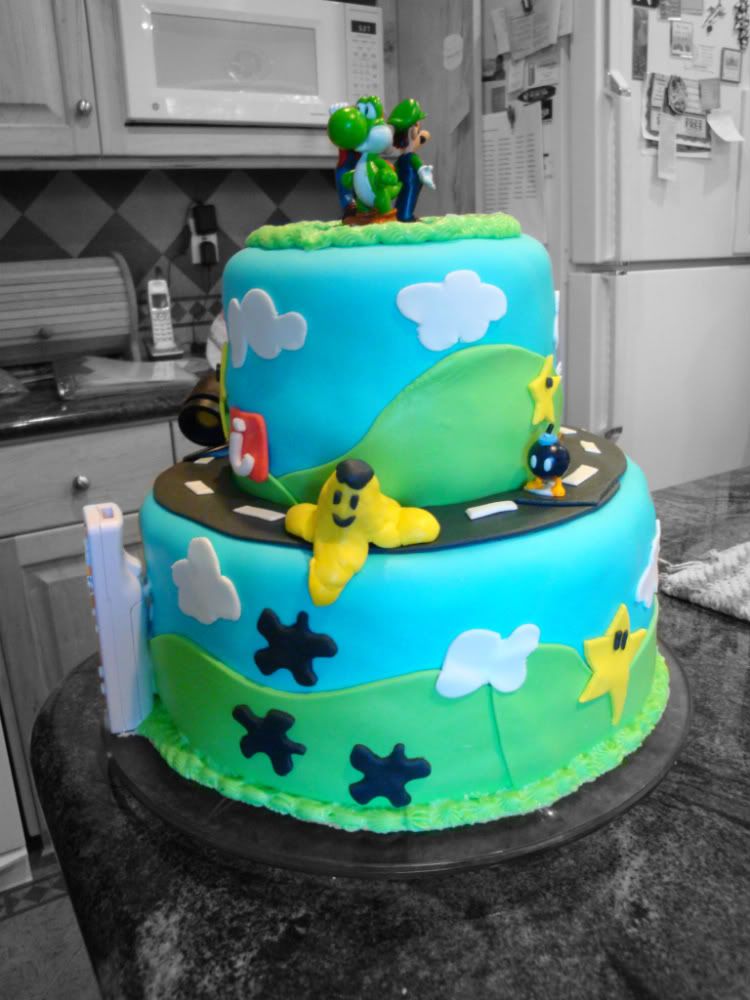 Kaleb was excited to put the candles on the cake.



The 4 1/2 hour of chaos were worth it to see his face! (even if it is blurry)
We were also celebrating my grandpa's 86th birthday!