Last weekend we took a quick trip to Colorado for our niece's blessing. Saturday we went swimming at the Greeley Rec. Center and they have the coolest indoor swimming place ever. I didn't take any pictures but this picture from their website shows half of it.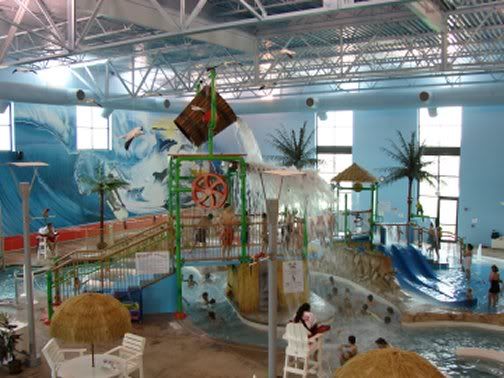 It's called Adventure Island and they have an area just for little kids with slides and all sorts of water features. Ashton loved the freedom he had to run around in that area. They even had 2 tube slides for bigger kids and one of them looped outside of the building. And it was cheaper than any pool we've ever been to. I hope someone builds something like this out here. The only time I actually took my camera out was at the playground. Here's Kaleb and Ashton having fun.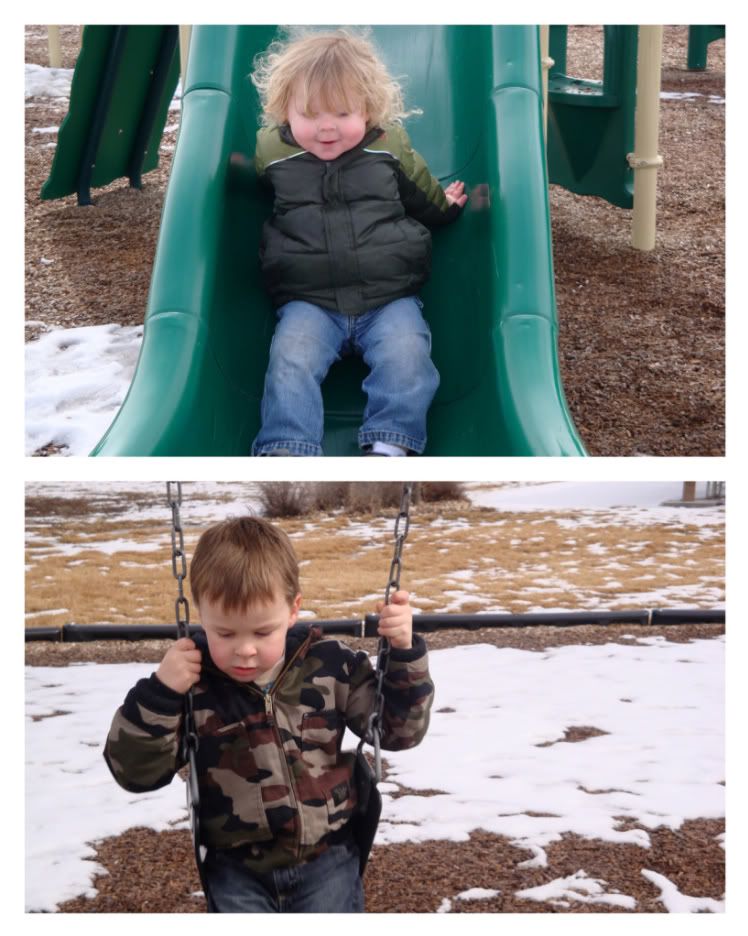 After the demolition of the other 1/2 of our basement which took all weekend we were burned out so we haven't done much the last 2 weeks. I'm glad I have access to our apartment dumpsters because we filled 5 dumpsters with drywall, wood, carpet, etc. These pictures are horrible and it's a mess but this is what's done so far. The one picture (bottom) shows the family room end with everything ready for drywall and we had to put some furniture in there that wouldn't fit in our storage room while we work on the other half. The other side (top) is down to the concrete and the glued linoleum which was a surprise to us. We will start framing this weekend and there will be 2 bedrooms on this end and a bathroom that we won't be finishing right now. I uncovered one of the stairs and I love the white with the wood stained tops but they're so steep that I'm going to have to cover them with carpet again.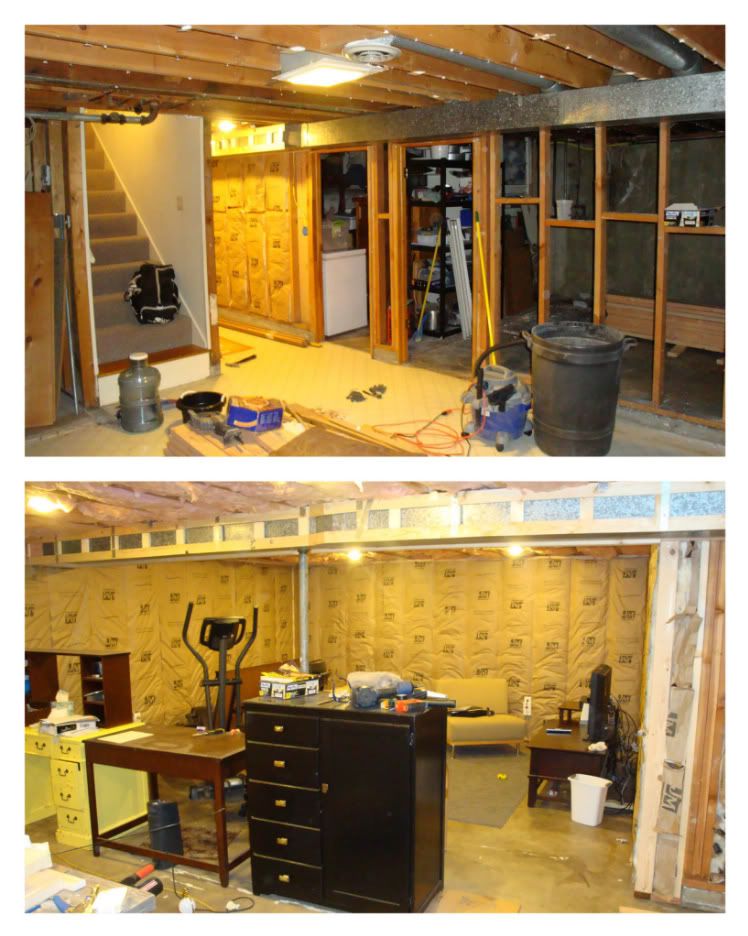 Our friends had their baby this week, Parker Ogden Quinney and he looks just like his sister, adorable. Here are some bibs and things I made for him. I had a struggle with my machine on one of the blankets but it was probably my lack of knowledge that attributed to most of it.