School pictures have improved since I was in school (other than I wish I could have fixed Kaleb's hair before they took the picture). They let you pick if you want close-up shots instead of just the standard from the chest up picture. Then they have a high resolution cd with the images on it (color, black/white, sepia) so that you can do whatever you want with them. Although I don't think I'll need anymore than what I have it's kind of cool to be able to save them to your computer. We always seem to cut Kaleb's hair right after getting his yearly pictures taken and then we let it grow out for a year and cut it again.
A couple days before Halloween Kaleb had his school parade and then I helped with the class party after.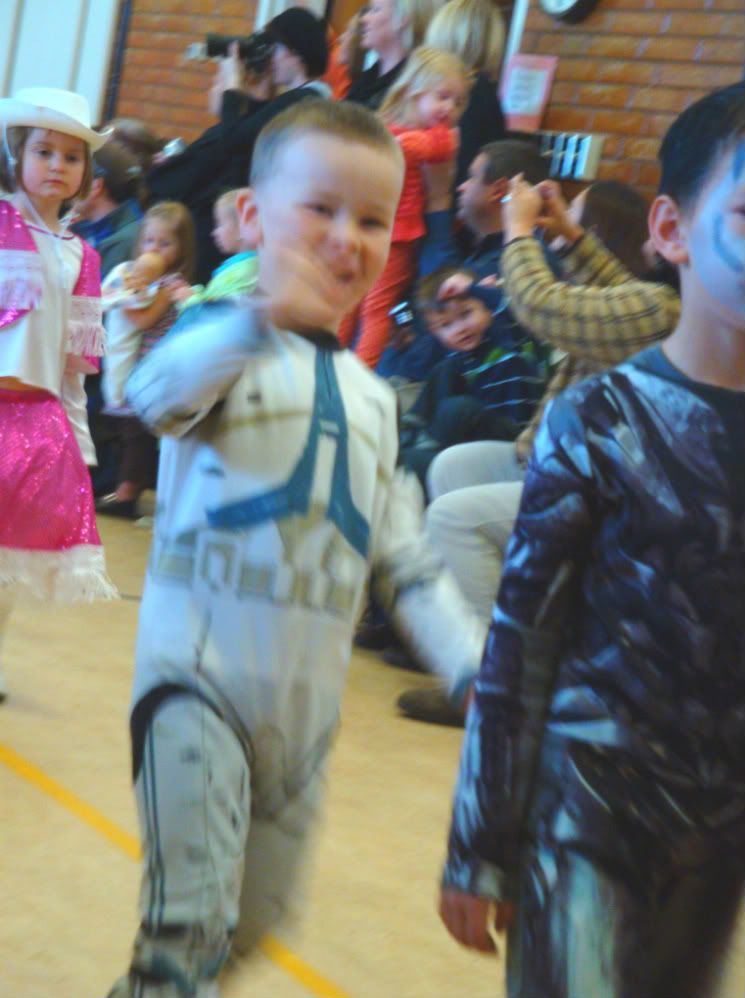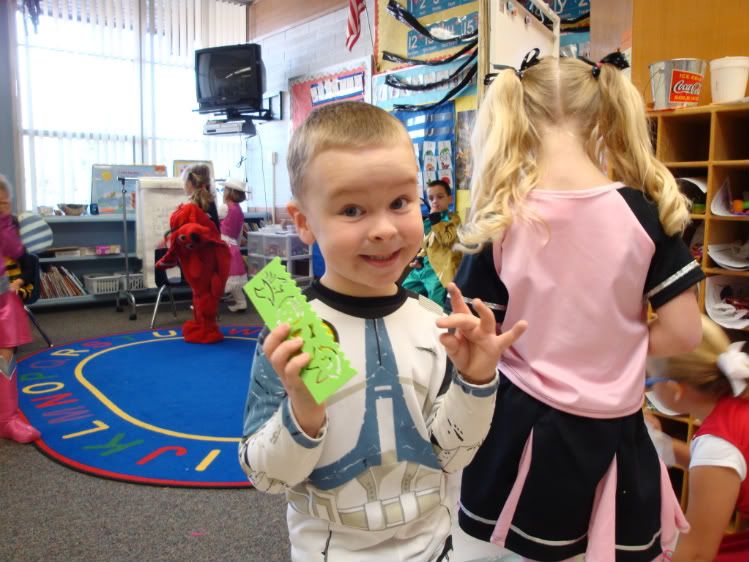 Halloween morning we went with my mom and sister to the SLCC Halloween Party. We go every year because there are about 20 different stations that the kids can do things at and it's all free. They decorated pumpkins, cookies, played games and had lots of fun. My favorite is watching the donut on a string. Even Ashton tried joining in on it.